Graphic design is an industry that has grown and evolved so much over time that it seems hard to believe that it has only been around since the 1950s. Although we typically associate graphic design with logos and websites, the contributions of several designers over the years have exemplified the importance and complexity of design as a factor that influences and inspires consumers.
In learning about the history of graphic design, there are names of famous graphic designers that you should know. These designers are thinkers and pioneers who adventured with the tools they had to push forward the field of graphic design.
Who is the most famous graphic designer?
Saul Bass is thought to be the most famous graphic designer. If you don't recognize his name, you will certainly recognize his work. Saul Bass designed several iconic logos, such as the logos of Quaker Oats, Kleenex, Minolta, and AT&T, as well as the movie posters for many beloved films like Psycho and West Side Story.
Who was the first graphic designer?
Considered the father of graphic design, Paul Rand was the first to separate fine art from graphic design by emphasizing accessibility alongside aesthetics.
How do graphic designers become famous?
Simply put, it is networking and making connections. Putting yourself out there as a designer is the best way to create awareness about yourself and your work; build a portfolio, work on your interview skills, and take the first step to reach out to clients.
Other methods for getting exposure are building a strong website that showcases your work and getting your work published in relevant publications.
Who is the richest graphic designer?
It's not clear who is the richest graphic designer since designs may vary in price depending on the commissioner. But looking at their net worths, Chipp Kidd and Michael Bierut have high net worths of $16 million and $1.4 million, respectively.
The importance of graphic designers
In our digital age, visuals have become an indispensable part of a brand. They make the necessary first impression on a consumer and need to grab their attention long enough for them to make a decision.
Taking ideas and translating them into reality, graphic designers use typography and illustration to breathe life into a client's vision. They are an essential asset to any content creation team.
Most famous graphic designers & artists
Whether you're a designer looking for inspiration or an amateur who wants to get started, these are 54 graphic designers you should know. These are designers who made an impact in the field of graphic design and inspired their successors.
1 – Saul Bass
Saul Bass got his start working in advertising, but after designing the film poster and film credits for Carmen Jones (1954), he became a graphic designer.
Bass distinguished himself by incorporating kinetic typography, or animated text, into title sequences and end credits of films; notable examples include his work for Psycho, Vertigo, West Side Story, The Man with the Golden Arm, and The Shining.
Aside from film posters and credits, he also designed logos for Quacker Oats, Kleenex, and several other brands. And though these logos have evolved since, they have retained their roots as Saul Bass designs.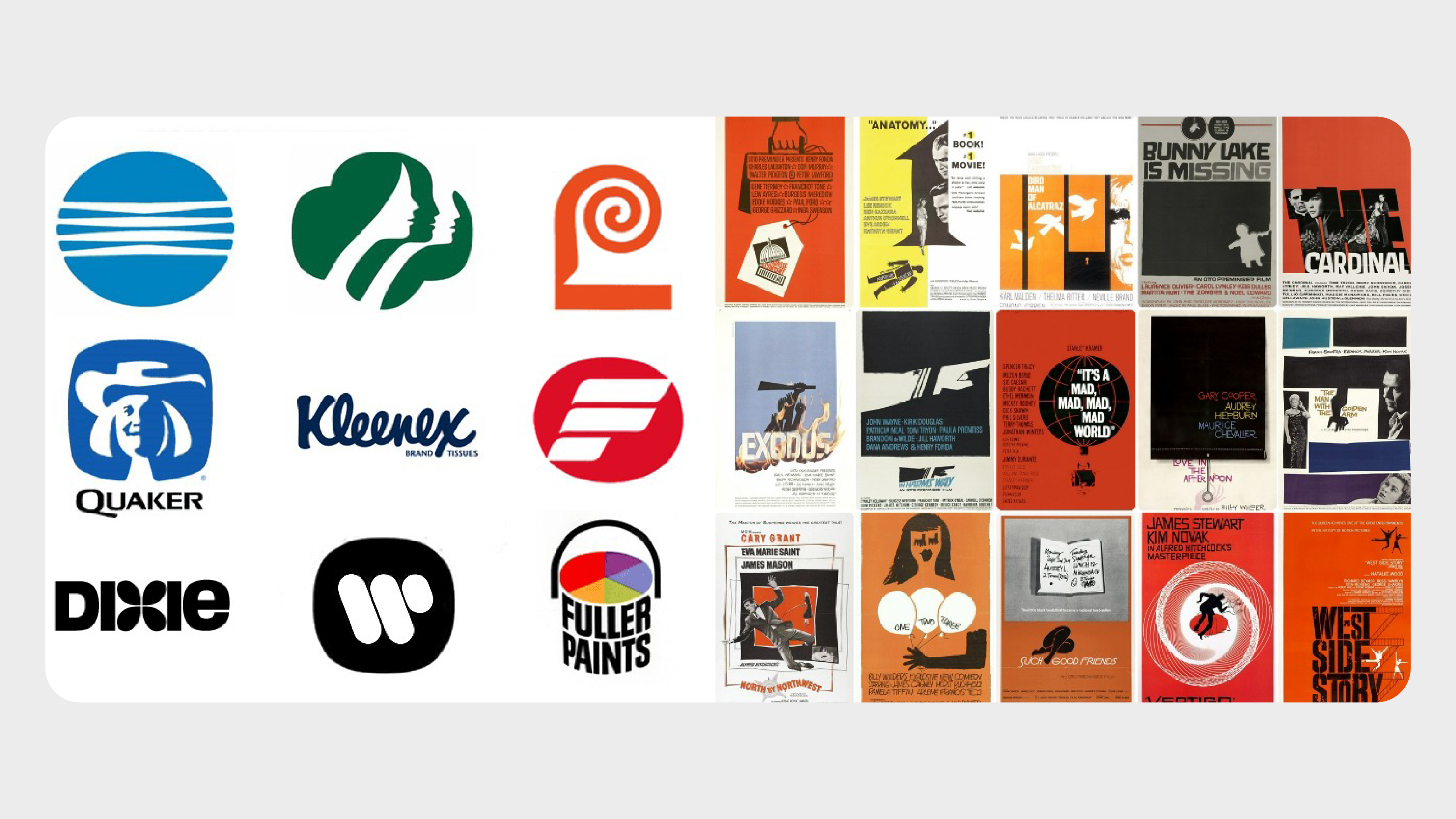 2 – Stefan Sagmeister
One-half of the design partnership Sagmeister & Walsh, Austrian designer Stefan Sagmeister is known for his minimalist and neutral aesthetic for several acclaimed clients. He is most known for his work on album cover art for bands and musicians like Lou Reed, The Rolling Stones, Aerosmith, Jay-Z, and David Byrne.
3 – Chip Kidd
Currently, the art director for Random House, Chip Kidd started at Knopf Publishing House and has designed nearly 75 covers a year for over 30 years. He's designed book covers for Haruki Murakami, Donna Tartt, Oliver Sacks, David Sedaris, and Bret Easton Ellis. He's also a regular contributor to The New Yorker.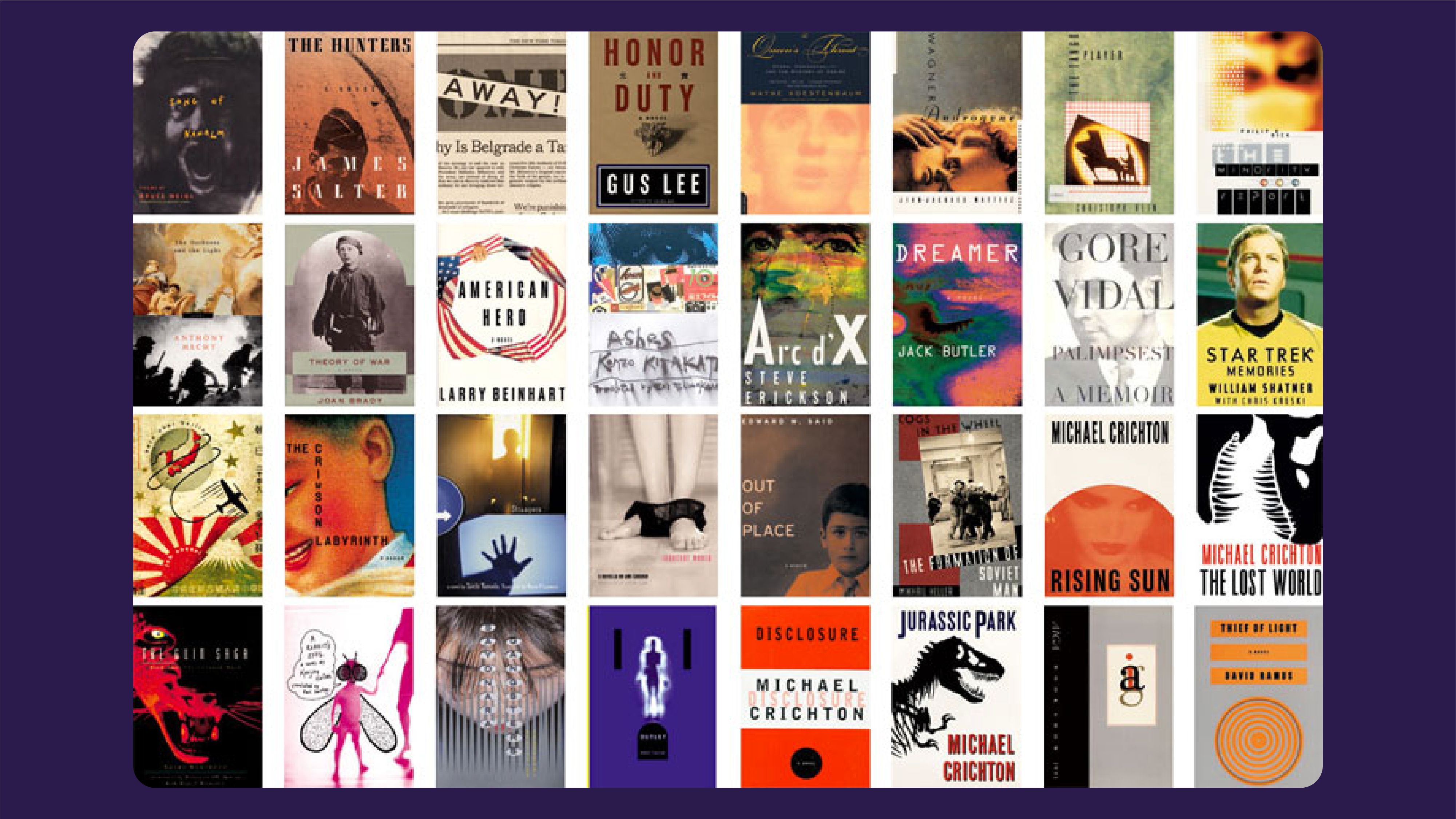 4 – Massimo Vignelli
When designing logos and assets for Bloomingdale's, American Airlines, and Ford, Vignelli borrowed from modernist tradition to incorporate it into his designs for different industries.
As a self-proclaimed "information architect," Vignelli aimed to condense big ideas into digestible bits for users. His philosophy and legacy are palpable in New York City, as evidenced by his work on the New York City subway map and signage he designed in 1972, which are still used daily by thousands of New Yorkers.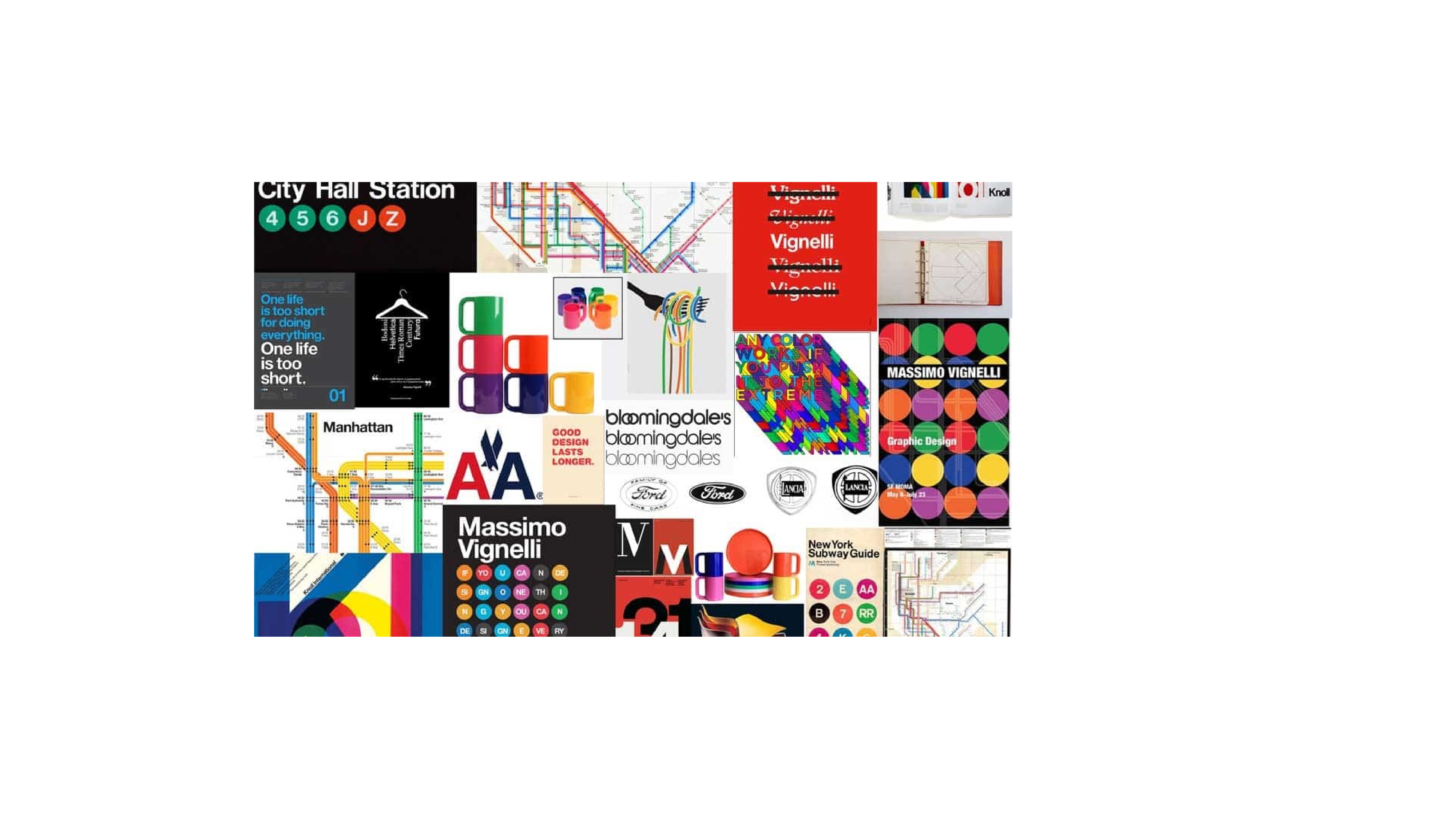 5 – Michael Bierut
A Pentagram partner since 1990, Michael Beirut designed pieces for clients across all disciplines. From the Hillary Clinton campaign logo, branding for Saks, The Atlantic Magazine, the New York Jets, and the Brooklyn Academy of Music, his work can be found all around New York City. He's also a lecturer, critic, and writer for the New York Times.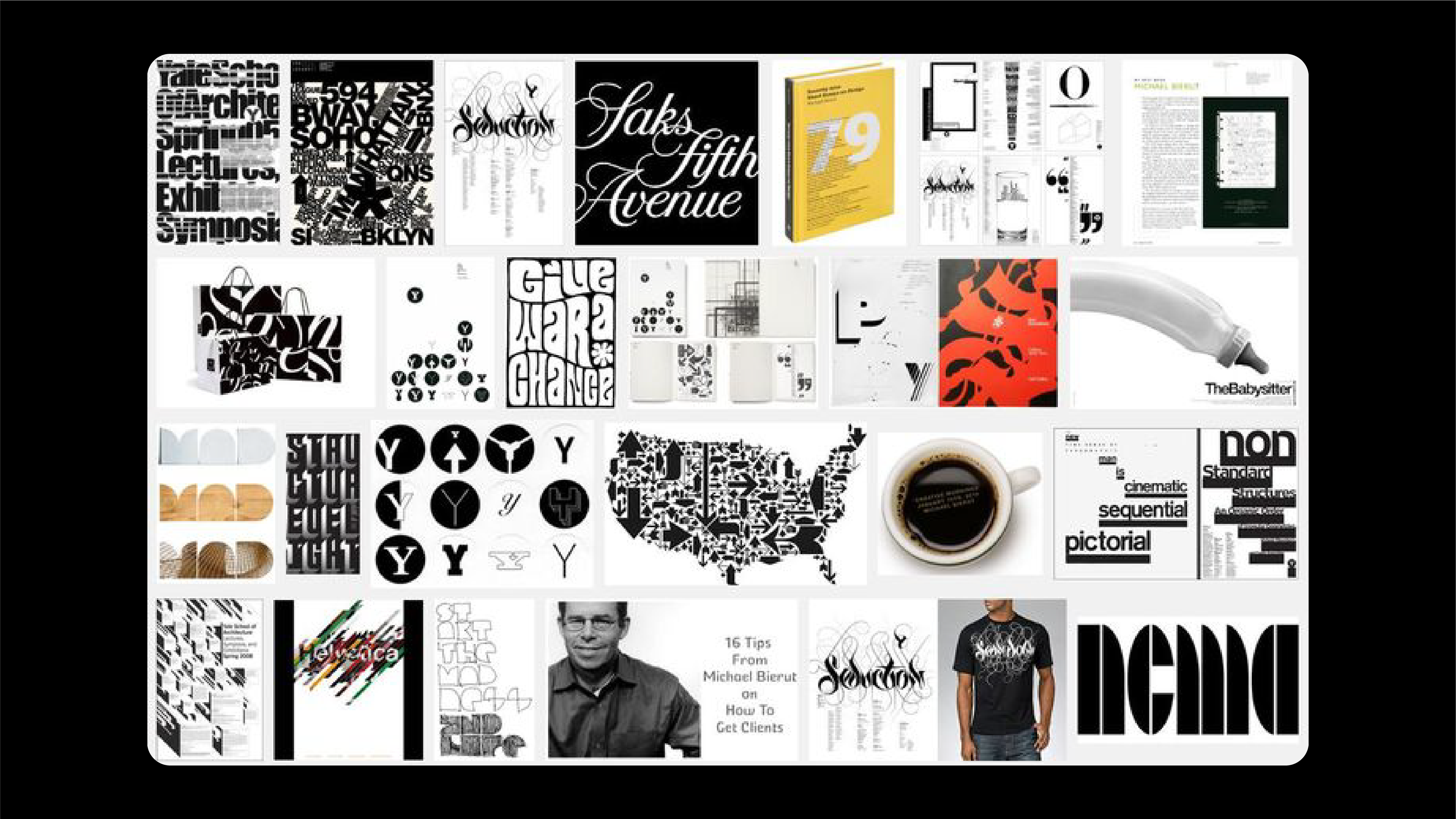 6 – Milton Glaser
The mind behind the iconic "I Heart NY" logo, Milton Glaser knows what it takes to create a powerful, timeless design. Presented with the National Medal of Arts by the US Government in 2010, Glaser is also a lecturer and the founder of New York Magazine.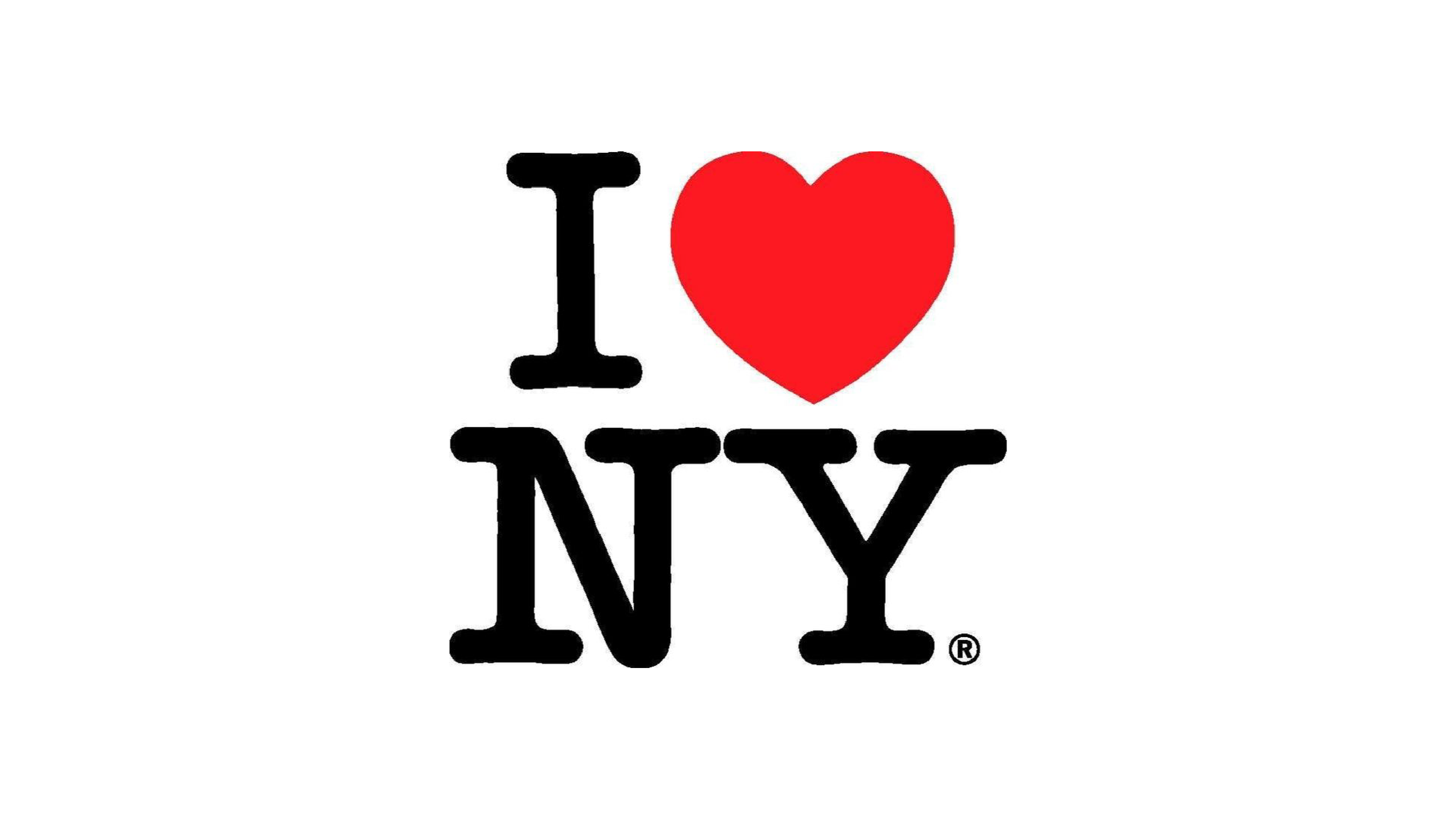 7 – Paula Scher
To grasp Paula Scher's influence, you only need to take a look at some of her clients: Microsoft, New York City Ballet, the Museum of Modern Art, Shake Shack, the Sundance Institute, and New York City's Public Theater, to name a few.
She is the first female principal at the Pentagram firm. Her innovative use of type as a visual image in her work is deemed to have a lasting impact on the world of design.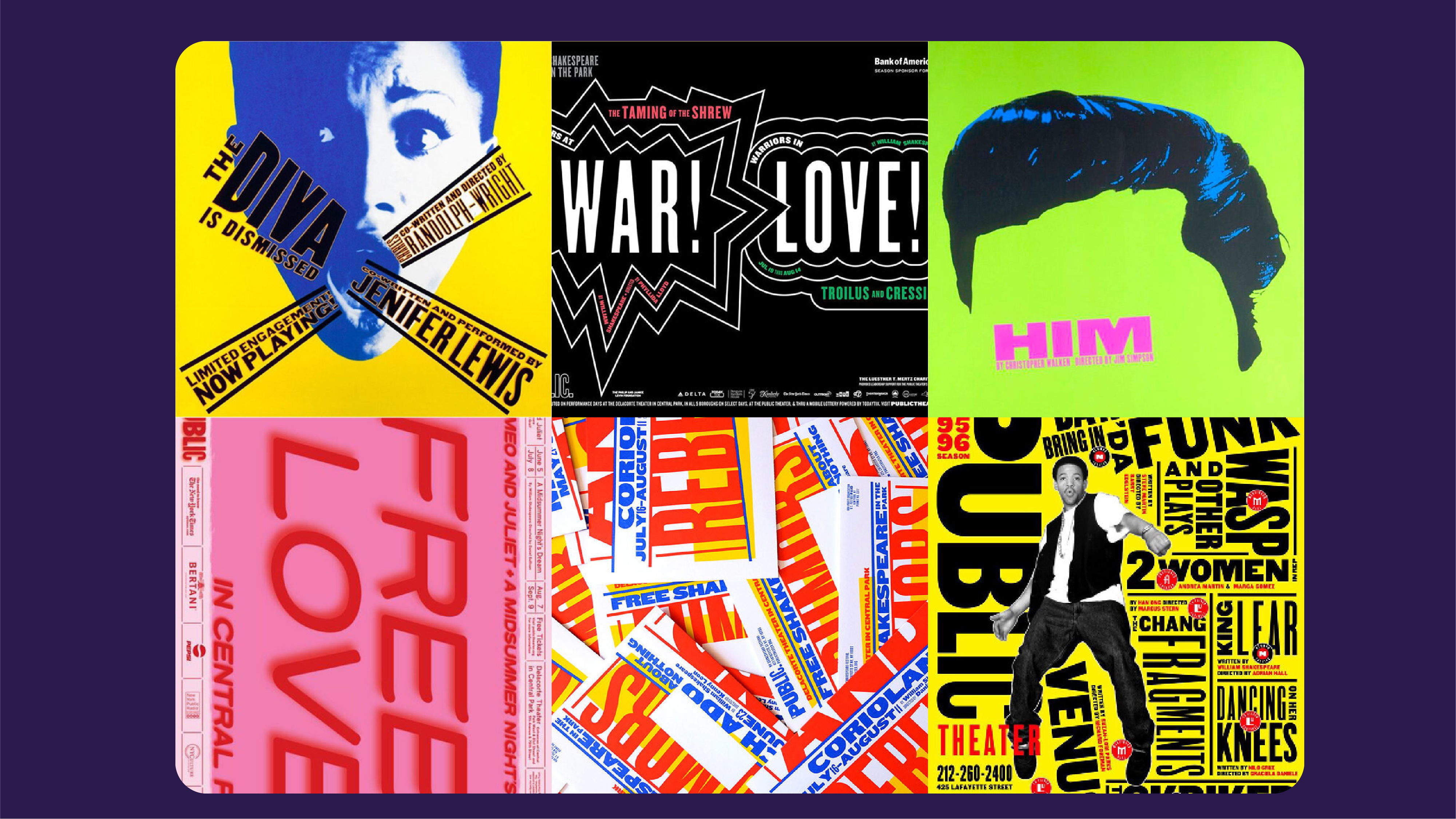 8 – Peter Saville
Responsible for one of the most reproduced designs ever, Peter Saville is behind the famous album art of Joy Division's "Unknown Pleasures." He has created album covers for artists such as New Order, Wham!, and Peter Gabriel. His vivid and expressive style set a new standard for album covers.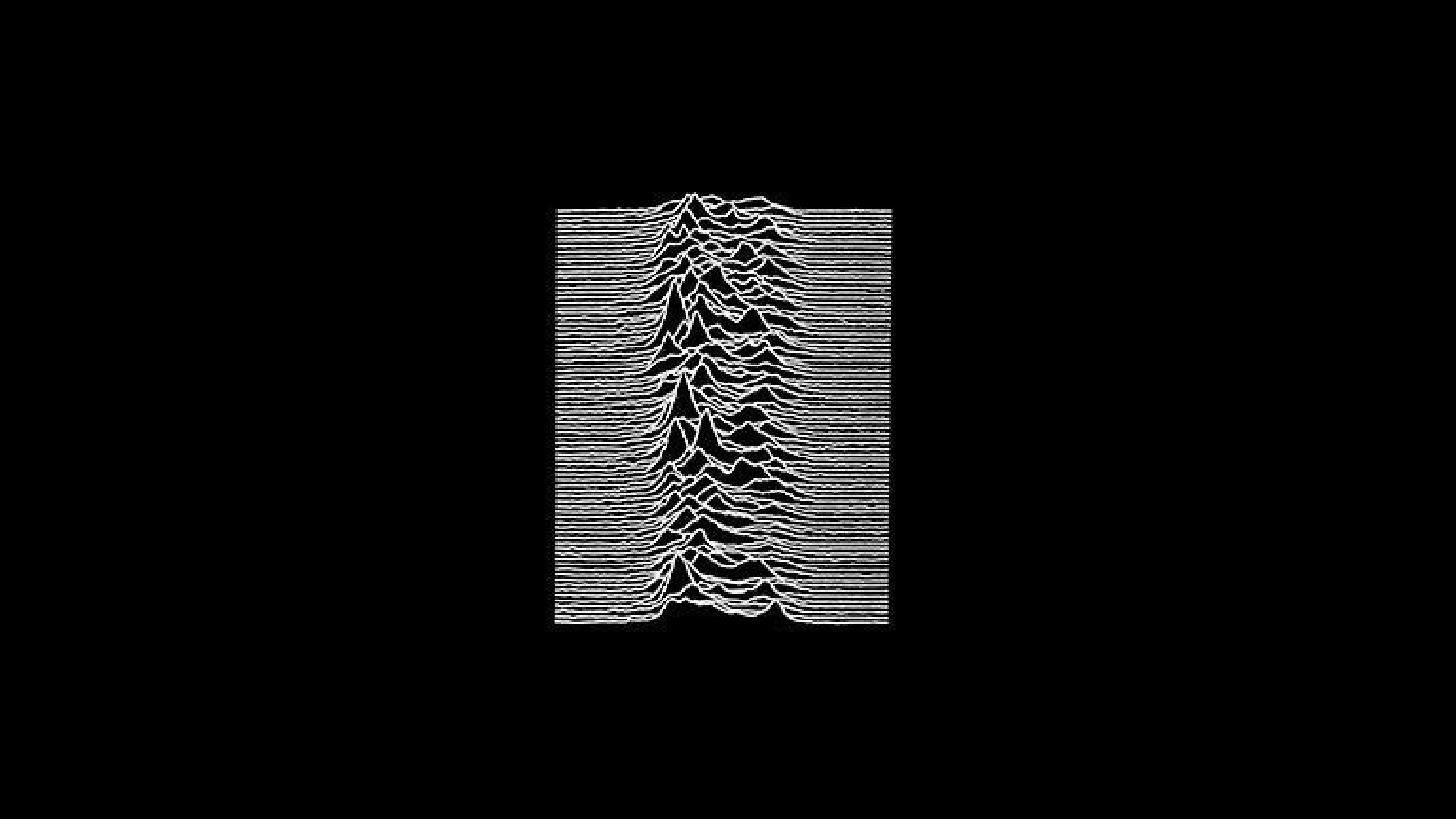 9 – Jessica Walsh
The other half of Sagmeister & Walsh and later the founder of &Walsh, Jessica Walsh's colorful and retro vision made her a regular collaborator for clients like Jay-Z and Levi's. She also teaches at the School of Visual Arts in New York.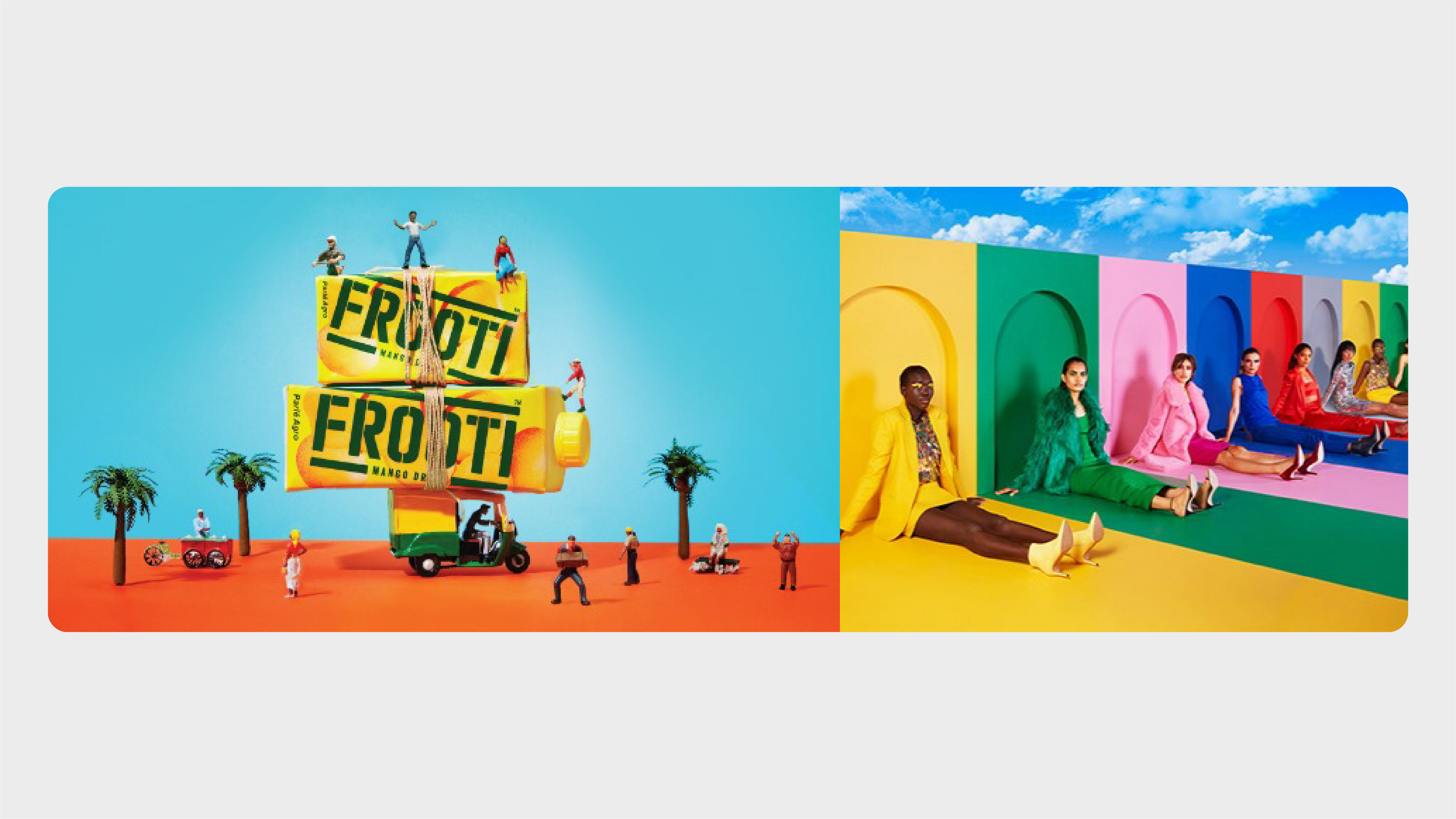 10 – Aries Moross
Aries Moross (previously Kate Moross) founded their studio in 2012 working on branding and commercial projects for brands like Nike and Ray-Ban. Yet, with their starkly original, bright, and chaotic typography, the studio found itself focused on music-related projects. Notably, they have created designs and artwork for One Direction and the Spice Girls' comeback tour.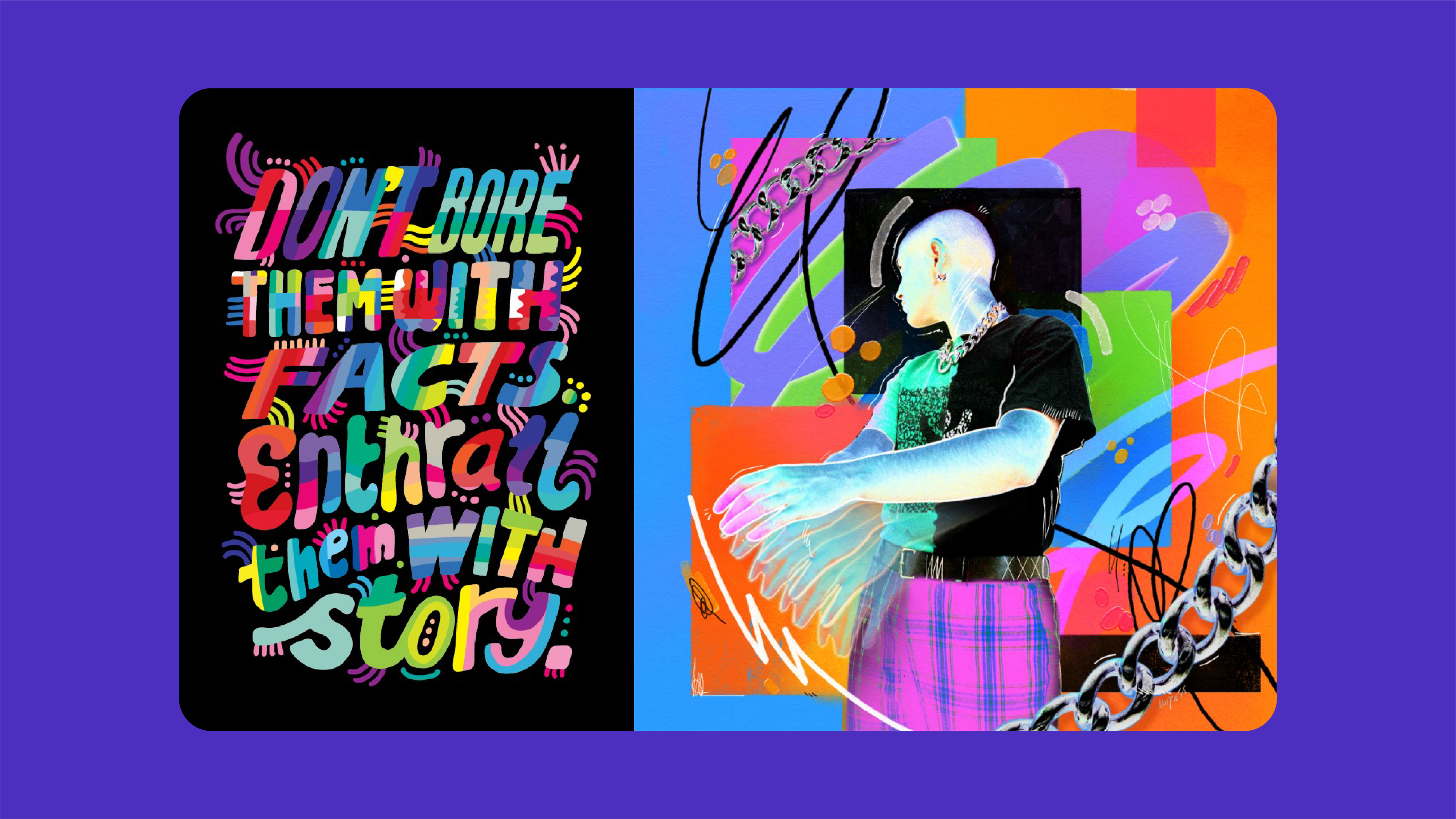 11 – April Greiman
Greiman was among the first to use technology for graphic design in the 1980s, embracing digitization and even finding ways to incorporate glitches into her work. Influenced by Wolfgang Weingart, April Greiman also introduced his new wave style to the United States scene with her own colorful and acid-laced twist.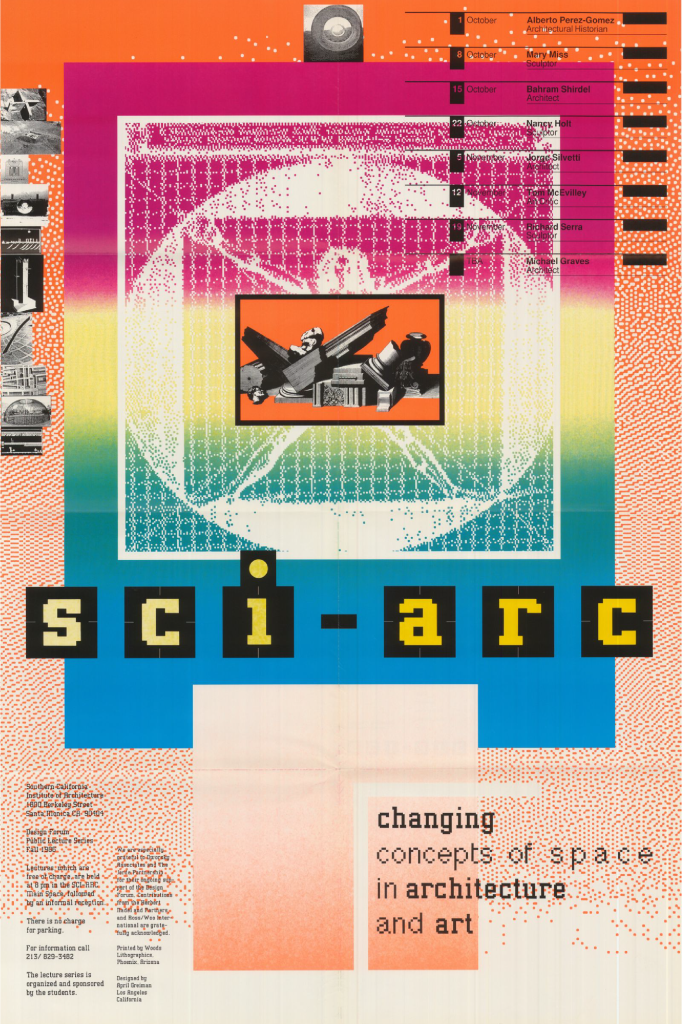 12 – David Carson
Largely self-taught, Carson's style is unconventional, edgy, and grungy. His experimental techniques solidified him as a star in the design world in his role as the art director for the magazine 'Ray Gun.'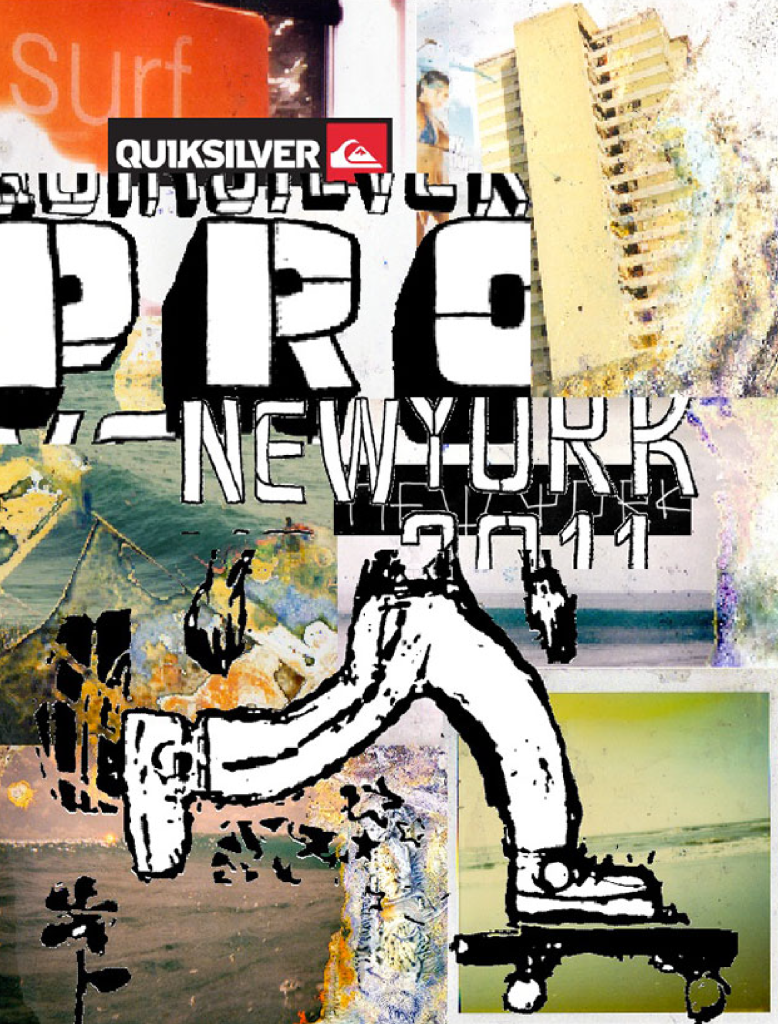 13 – Herb Lubalin
Lubalin's typographic design, or "typographics," picked up where copywriting lacked and enhanced written text. His cleverness allowed him to adeptly visually convey language and know when to embellish the text. He is also the typographer behind the ITC Avant-Garde family of fonts.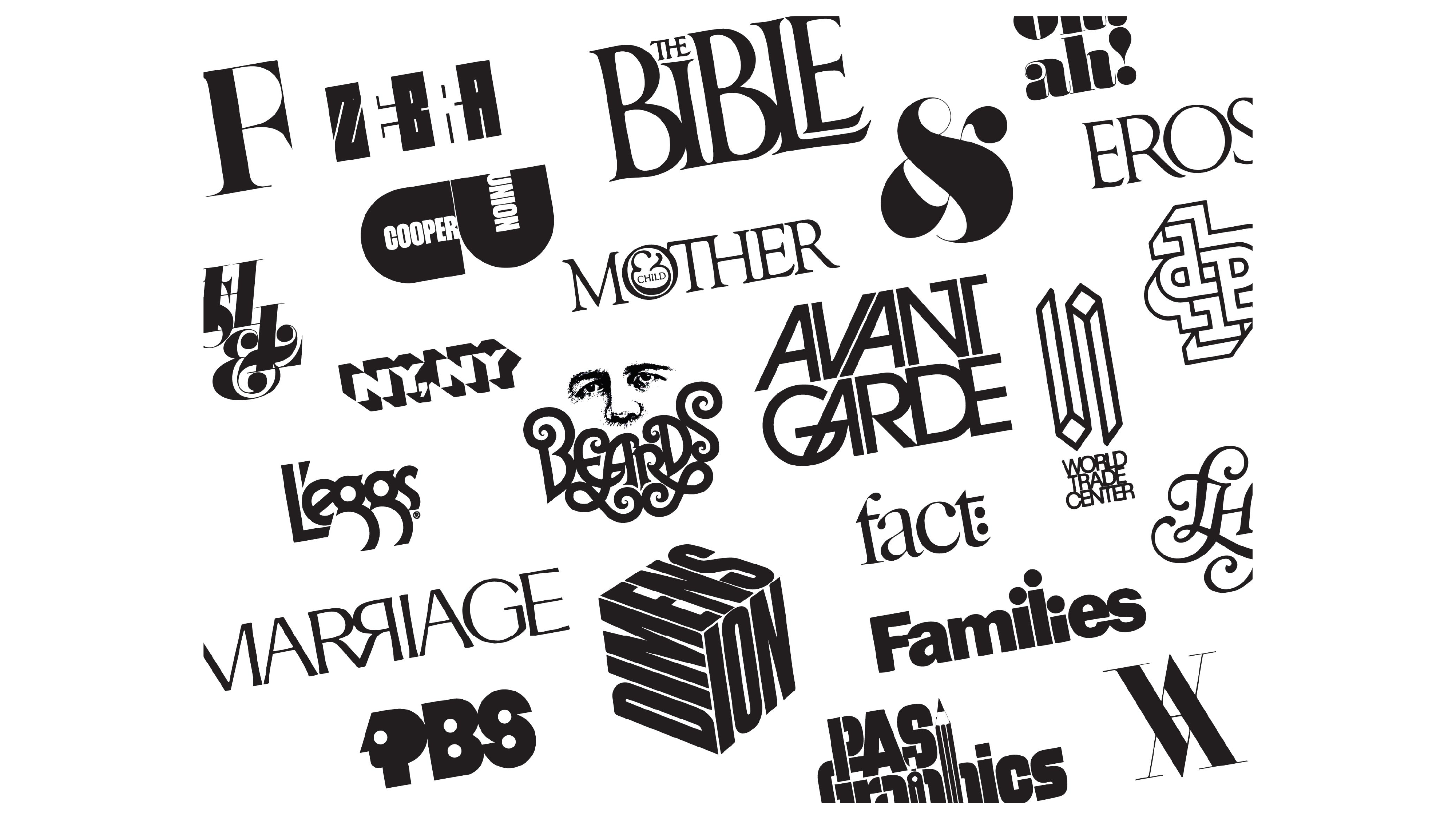 14 – Paul Rand
In Paul Rand's 1947 book Thoughts on Design, he wrote about his ideology on design, primarily his belief that design should be functional as well as aesthetic. His theories have shaped what we now know as graphic design.
He also pioneered the modernist Swiss Style of design, which focused on legibility and visual hierarchy.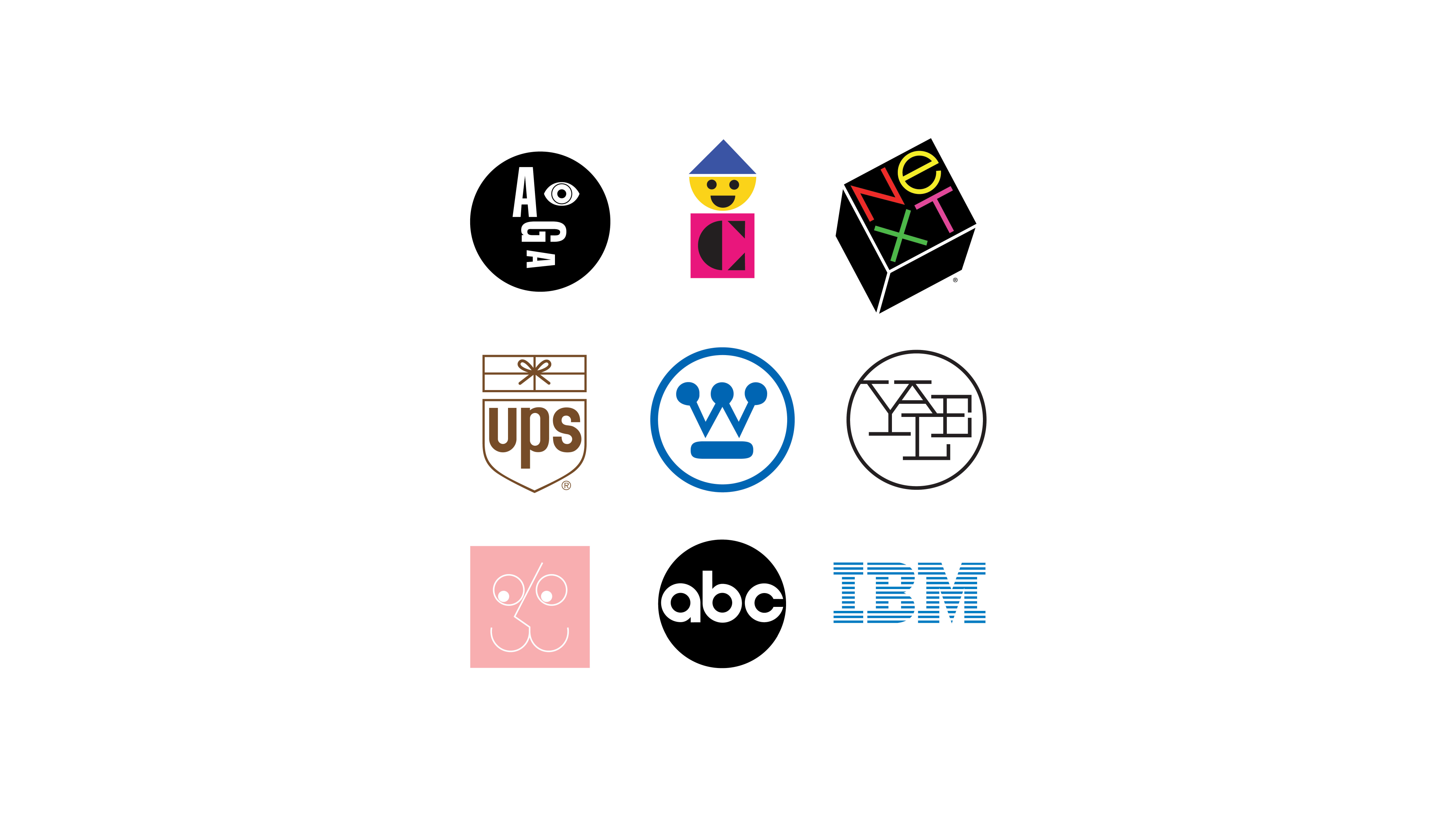 15 – Max Miedinger
Miedinger's contribution as a successor of Paul Rand's Swiss Style movement was the Swiss typeface, a minimalist typeface otherwise known as Helvetica. It was a perfect reflection of the Swiss style captured in a font, clean and flexible, and it helped shape the movement later on.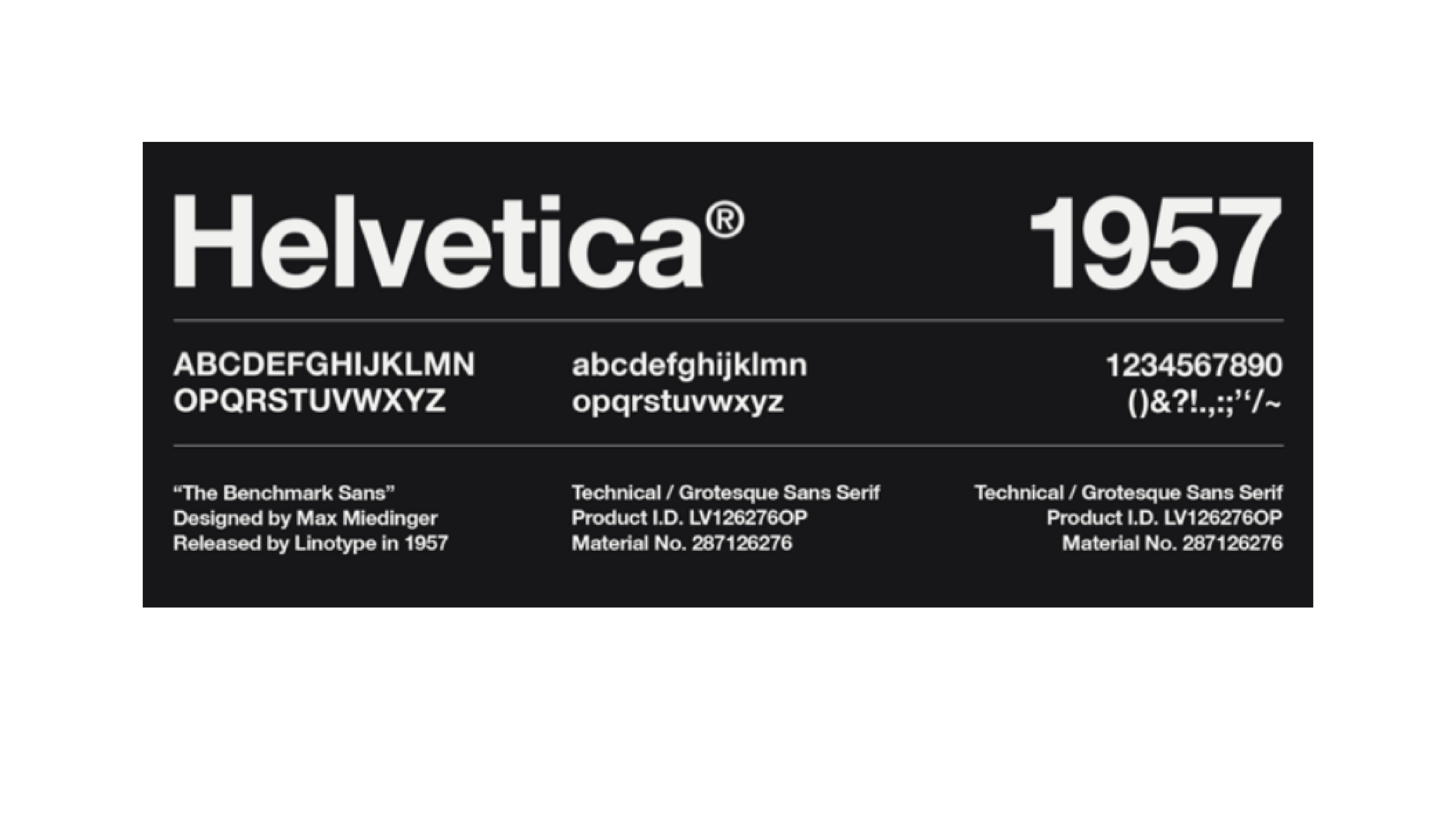 16 – Wolfgang Weingart
Weingart offered an antithesis to clean, minimalist styles with his spontaneous and chaotic designs. His designs were experimental and chaotic, imagining a new-wave approach to graphic design that includes a more instinctive way of creating.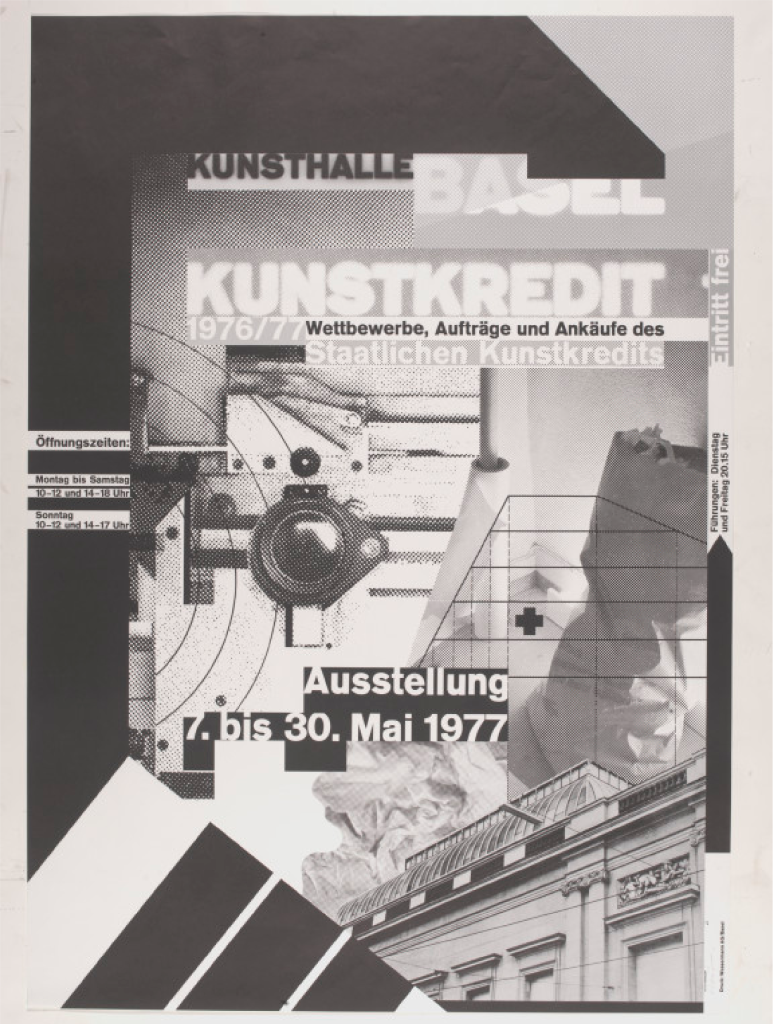 17 – Alex Trochut
Inspired by street fashion and pop culture, Alex Trochut uses a visual language that is extravagant and eye-catching, creating designs with overlapping styles and genres. His clientele includes brands and musicians like Nike, Vampire Weekend, Arcade Fire, Coco-Cola, Apple, Mac, and more.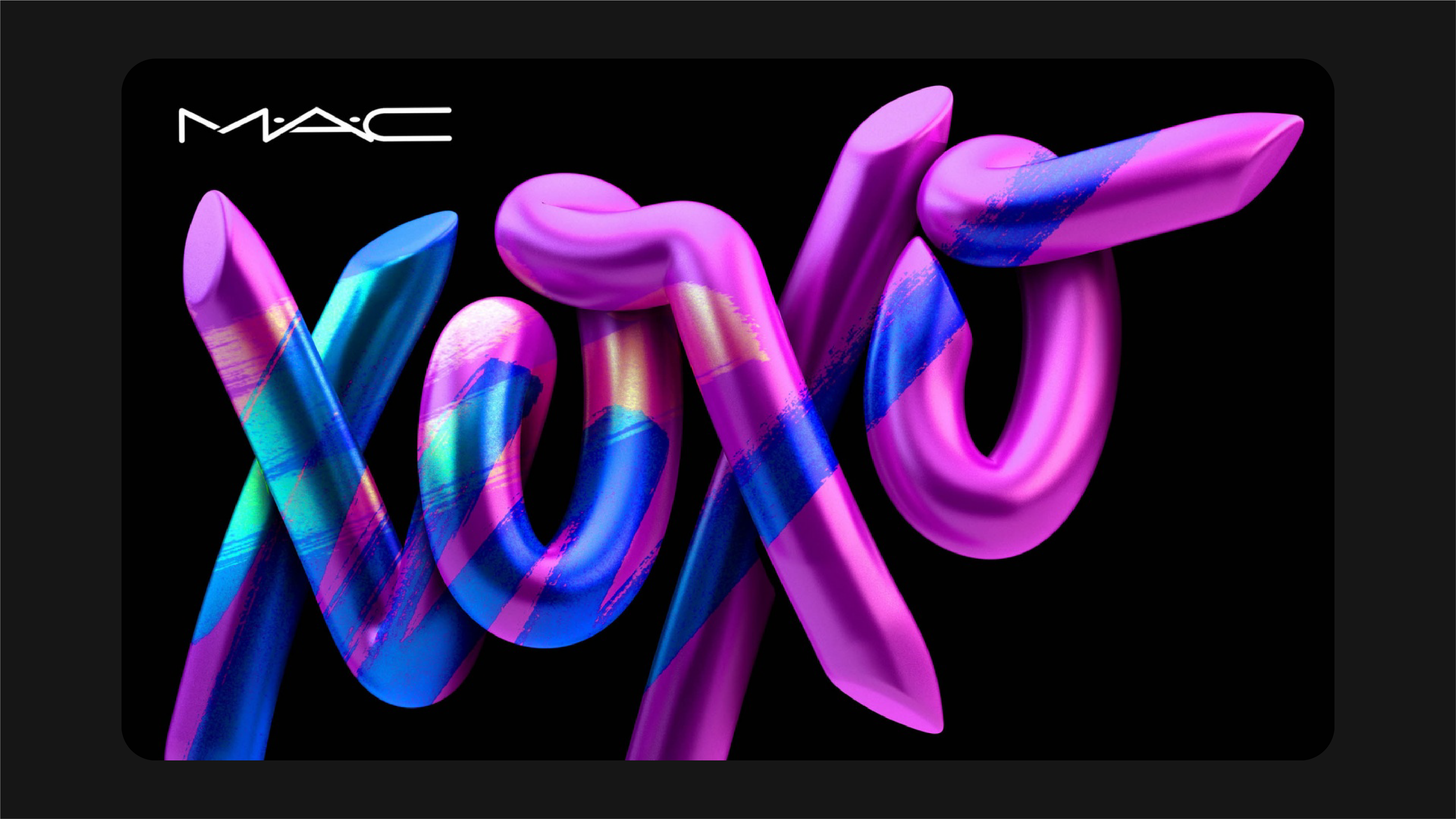 18 – Dana Tanamachi
Tanamachi famously got her start through a chalk illustration at a housewarming party. Her intricate artworks then made their way into redesigned book covers for classics like Peter Pan and The Wizard of Oz and brand campaigns for Nike and Penguin. She specializes in typography, lettering, and detailed illustrations, both of which have contributed to her success.
Influenced by her work, Prezlab's designers use her as an inspiration when creating book and report designs.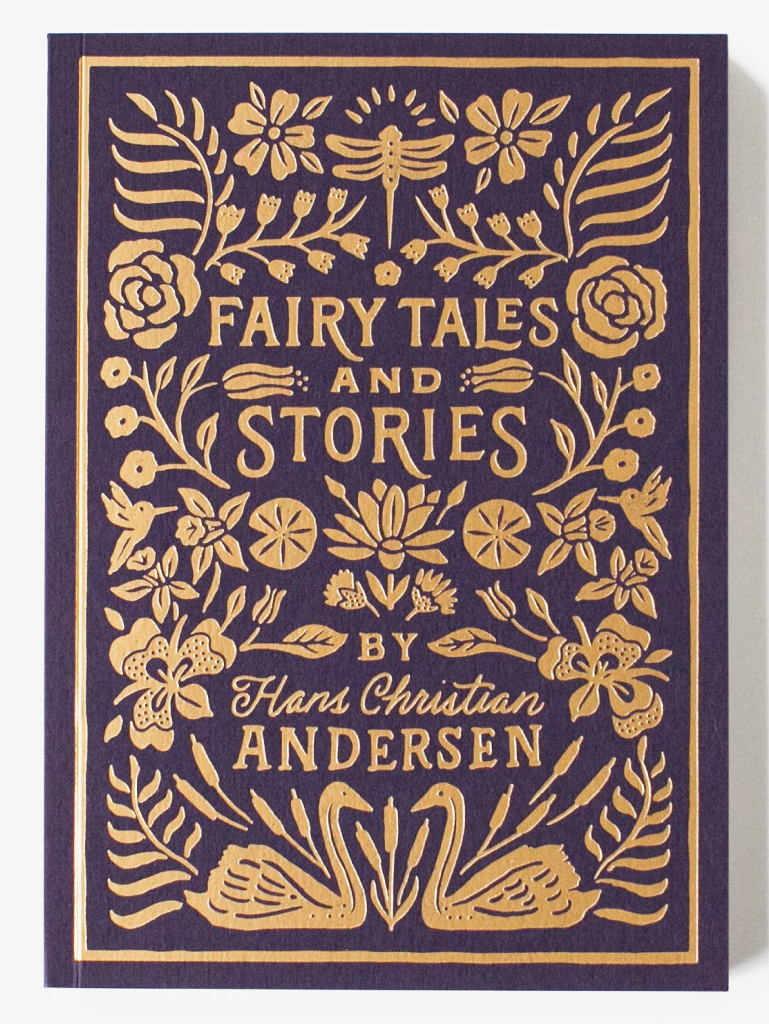 19 – Louise Fili
Louise Fili specializes in branding for food products and restaurants. Her work borrows from modernism and her Italian-American heritage and focuses on typography. She was also an art director for Pantheon Books and designed over 2,000 book covers.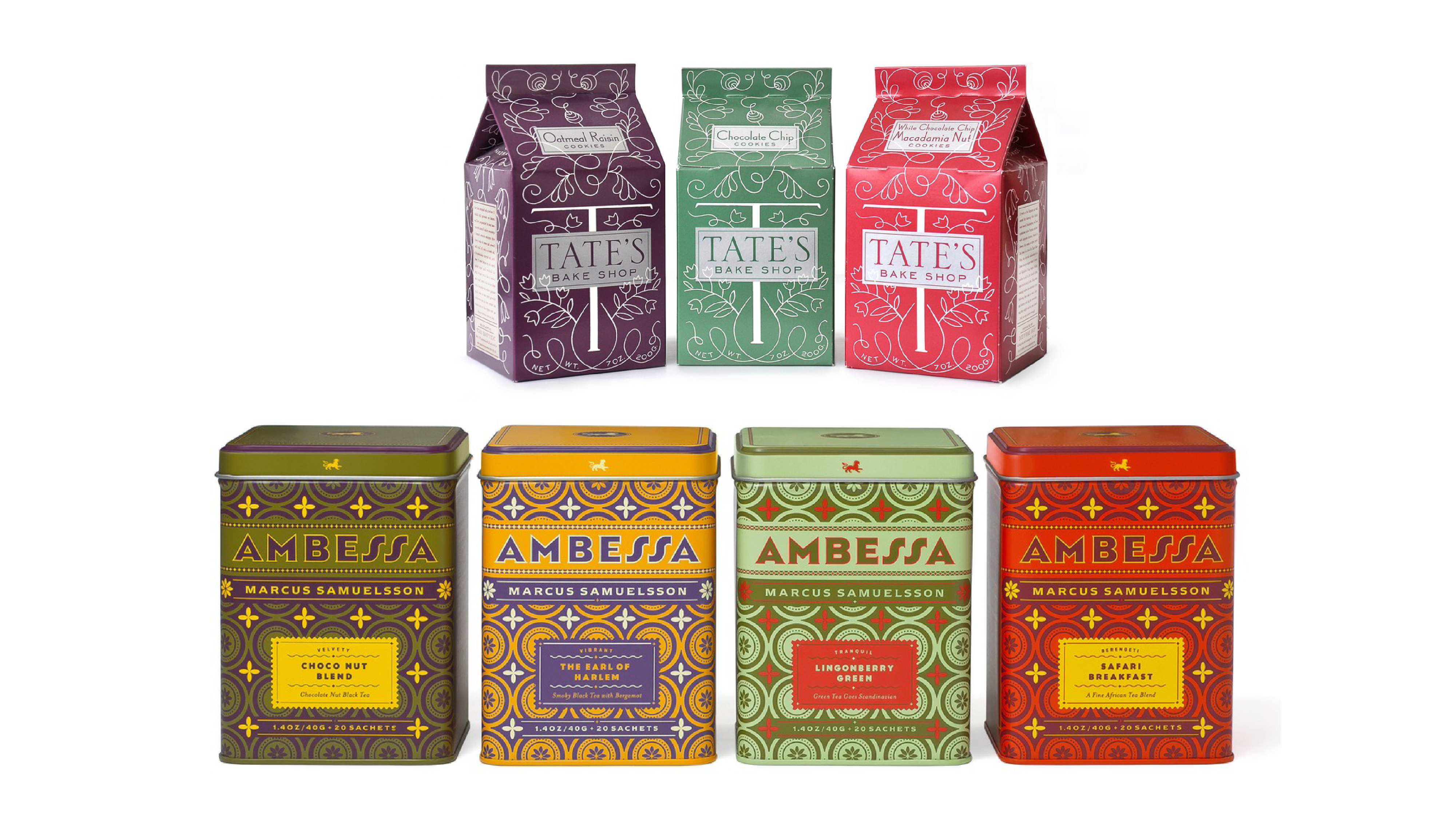 20 – Morag Myerscough
Known as the queen of color, Myerscough is a designer whose studio and projects focus on environmental graphic design, creating large and lively 3D pieces for schools, offices, and exhibitions. She uses bright and vibrant colors to make spaces more exciting.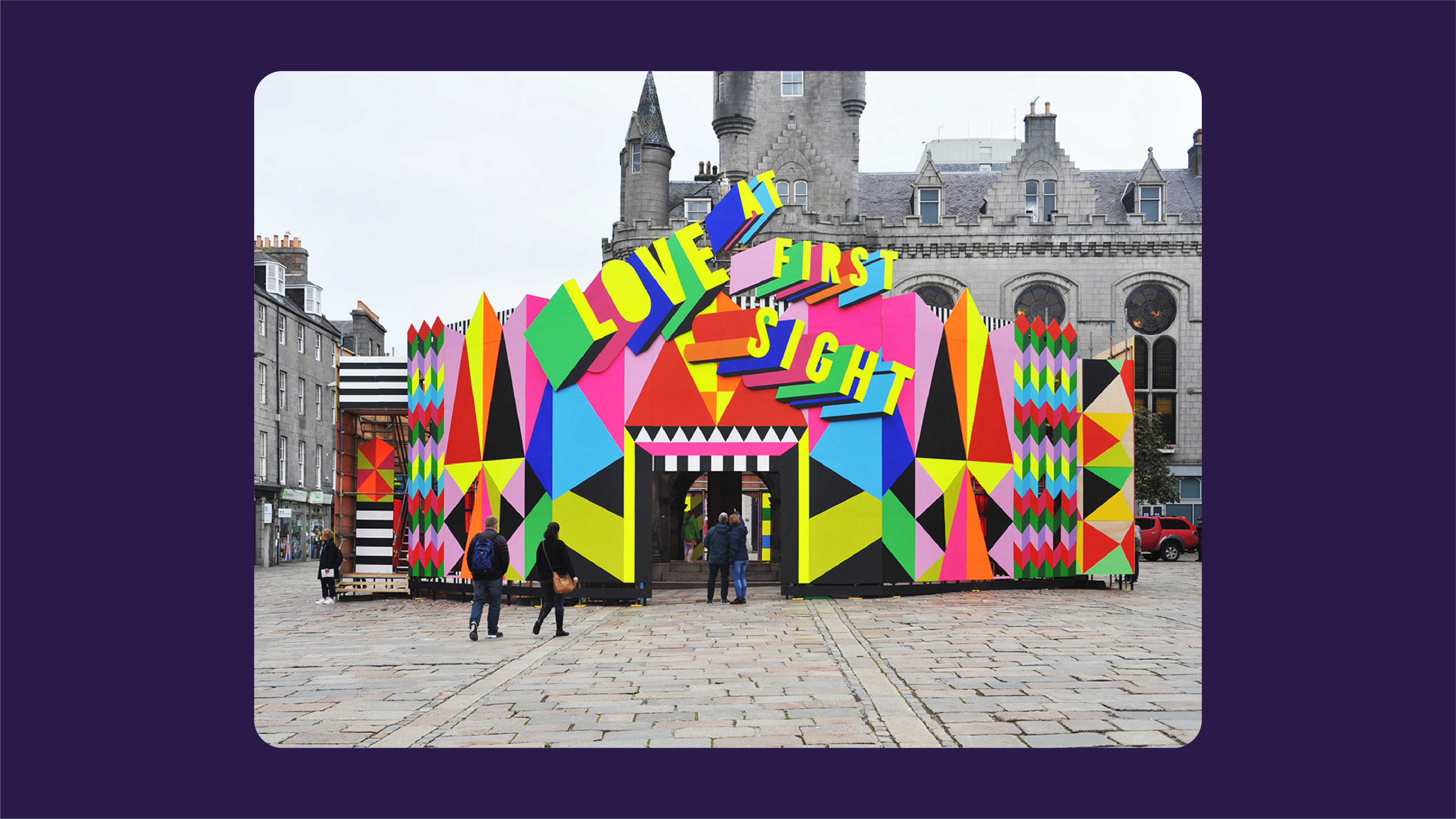 21 – Adrian Frutiger
Frutiger advanced and adapted typography for the digital realm by developing several digital typefaces, including popular typefaces such as Président, Univers, Frutiger, and Méridien. His work of legible and beautiful typefaces can be seen on signs in London and Disney World.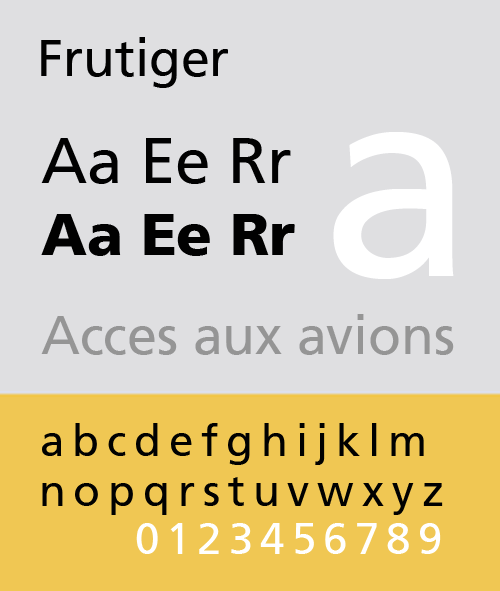 22 – Alan Fletcher
The British "father" of graphic design, Fletcher's use of typography and visual language solidified graphic design as an essential element for businesses and not only a decorative embellishment. He is known for designing logos for the Victoria & Albert Museum and the Institute of Directors.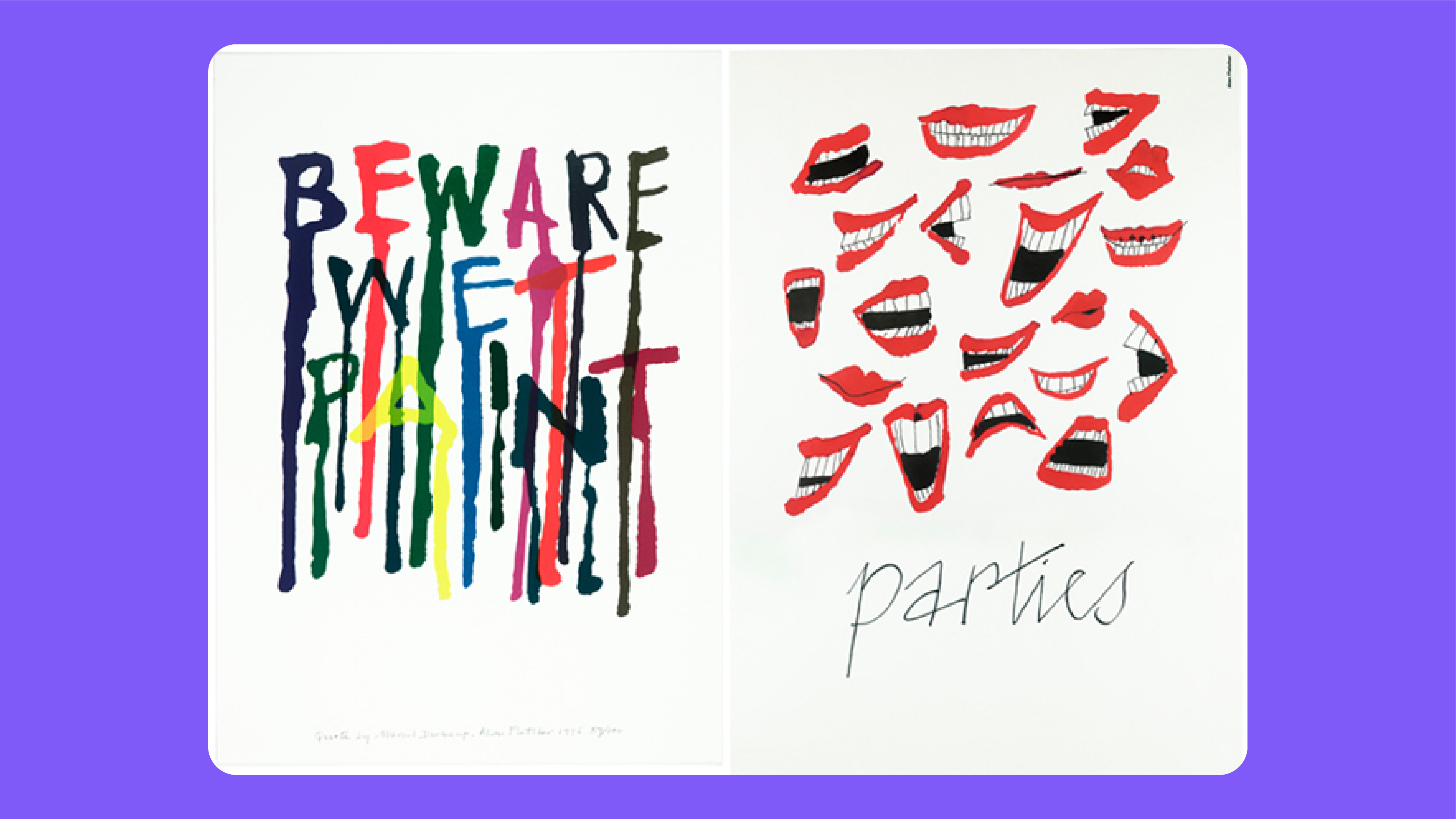 23 – Bradbury Thompson
Thompson was known for his incessant experimentation with styles and methods. By mixing surrealist, traditional, and postmodern styles by layering and incorporating photography, he created inspiring works that challenged tradition.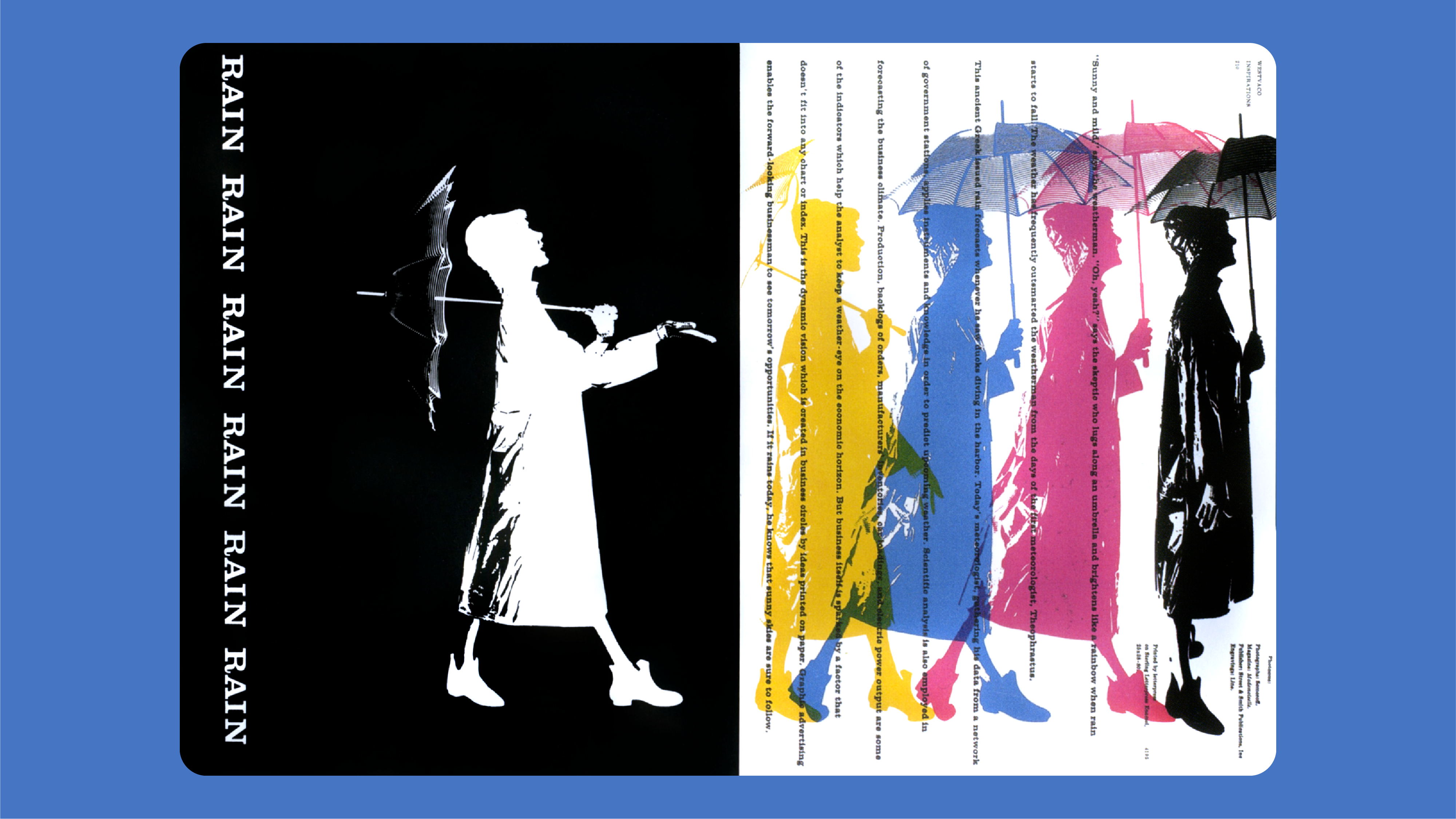 24 – Ivan Chermayeff
Using abstract shapes instead of letterforms for his logos, Chermayeff and his design firm are responsible for dozens of memorable and iconic logos, including those for National Geographic, the Smithsonian, PBS, and NBC.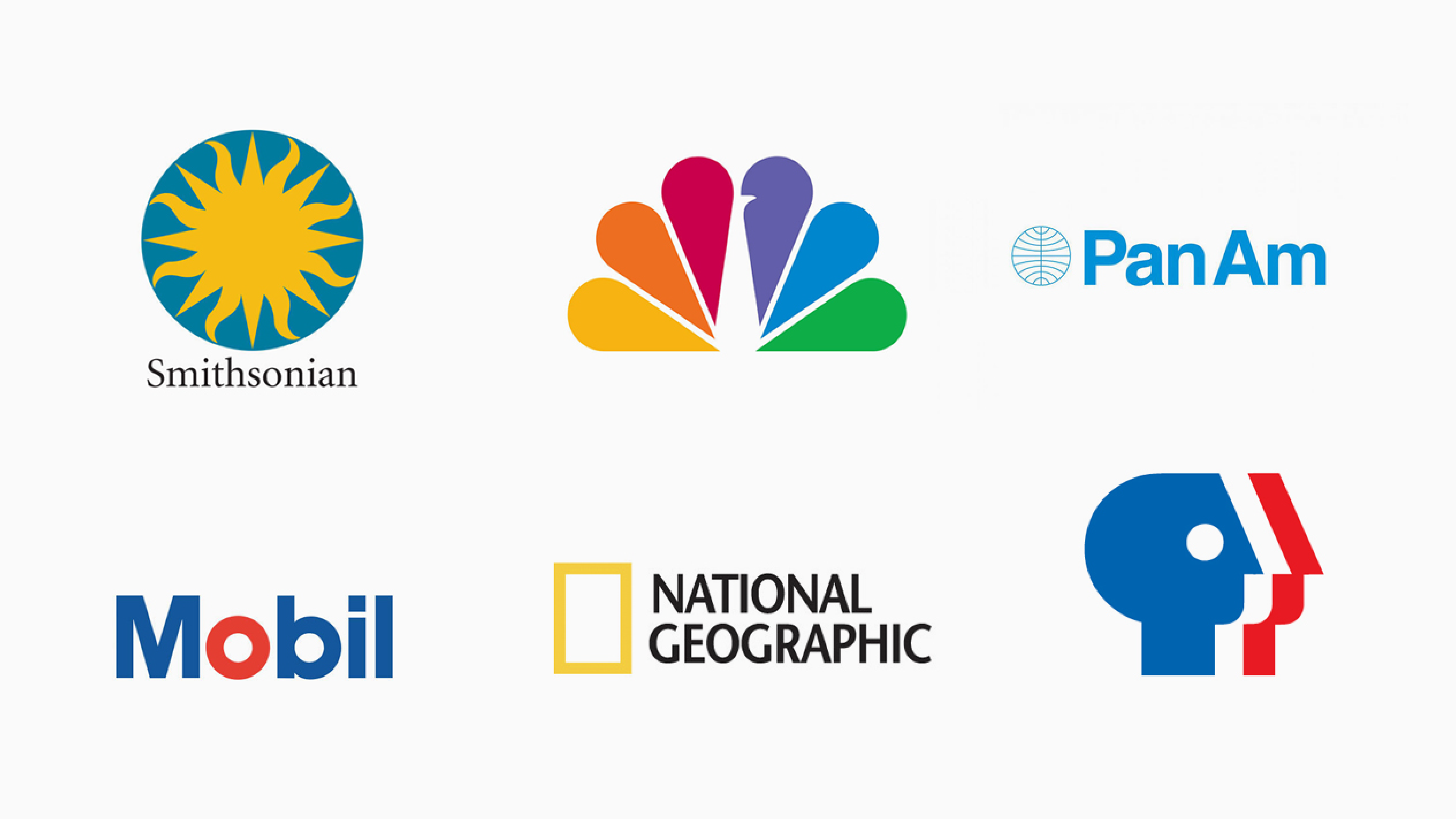 25 – Jan Tschichold
Tschichold's book Die Neue Typographie set new standards and guidelines for typography and typographical hierarchy that are still referenced today. He created many typefaces and is known for creating the classic orange Penguin covers, for which he designed over 500 covers.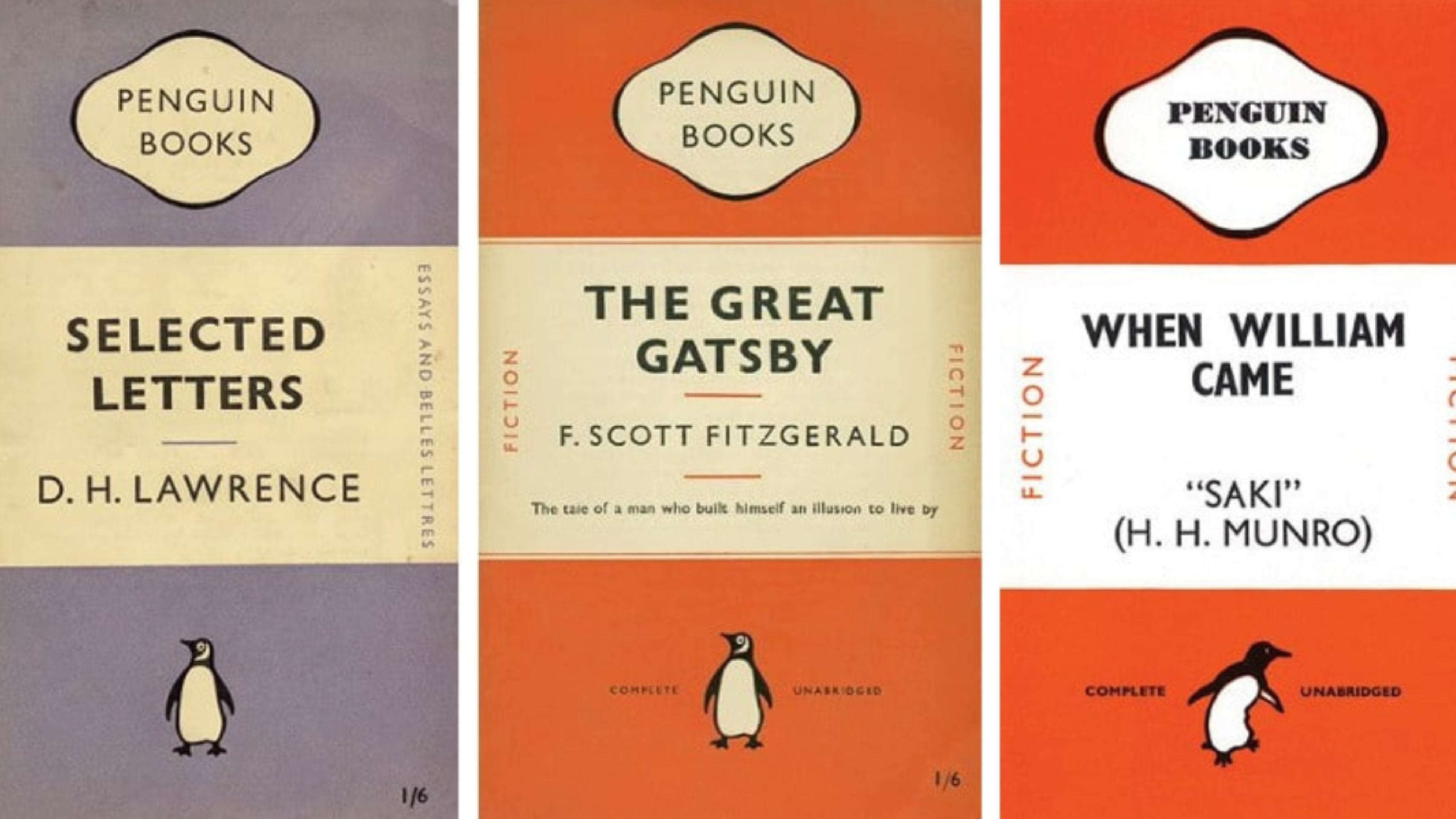 26 – Neville Brody
Inspired by punk culture in the 1980s, Neville Brody created edgy and experimental designs for several album covers, magazine covers, and advertisements. Including his work as art director for The Face magazine.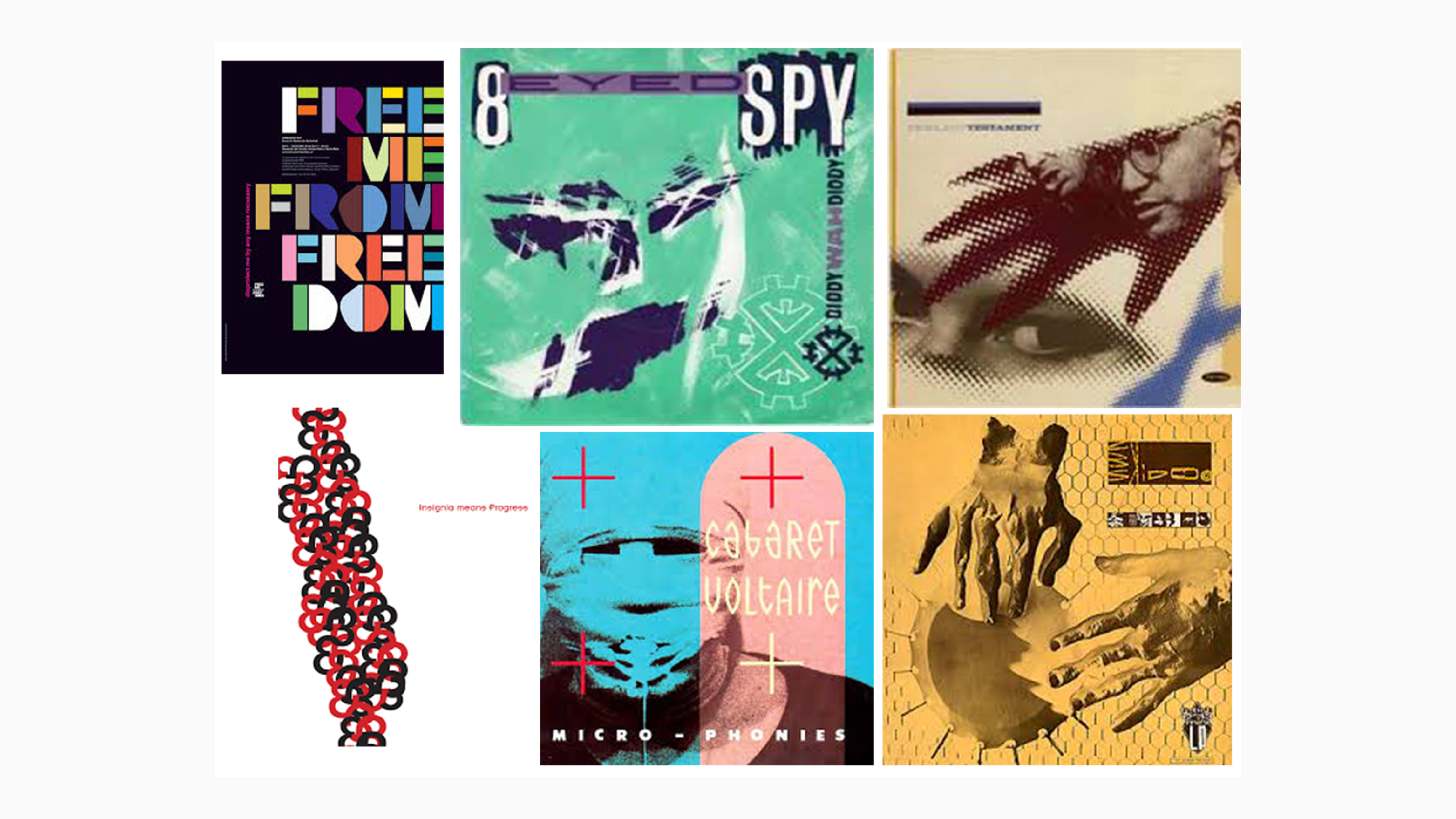 27 – Otl Aicher
Otl Aicher is best known for creating the 1972 Summer Olympics logo, which is also a perfect representation of his minimalist approach, bold colors, and pictograms that he also adapted for several signage systems.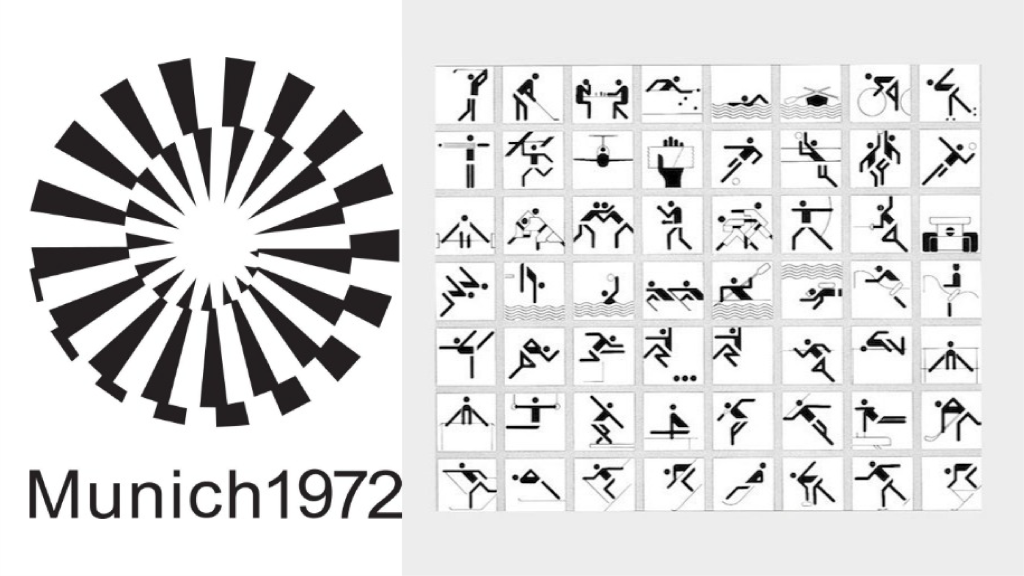 28 – Susan Kare
You might not recognize the name, but you certainly recognize her work. She is the designer behind many of the original Apple's Mac interface elements like the trash, paint bucket, lasso, floppy disk, etc, that were the base for much of the designs we're familiar with today. She is also behind the typefaces Geneva and Monaco.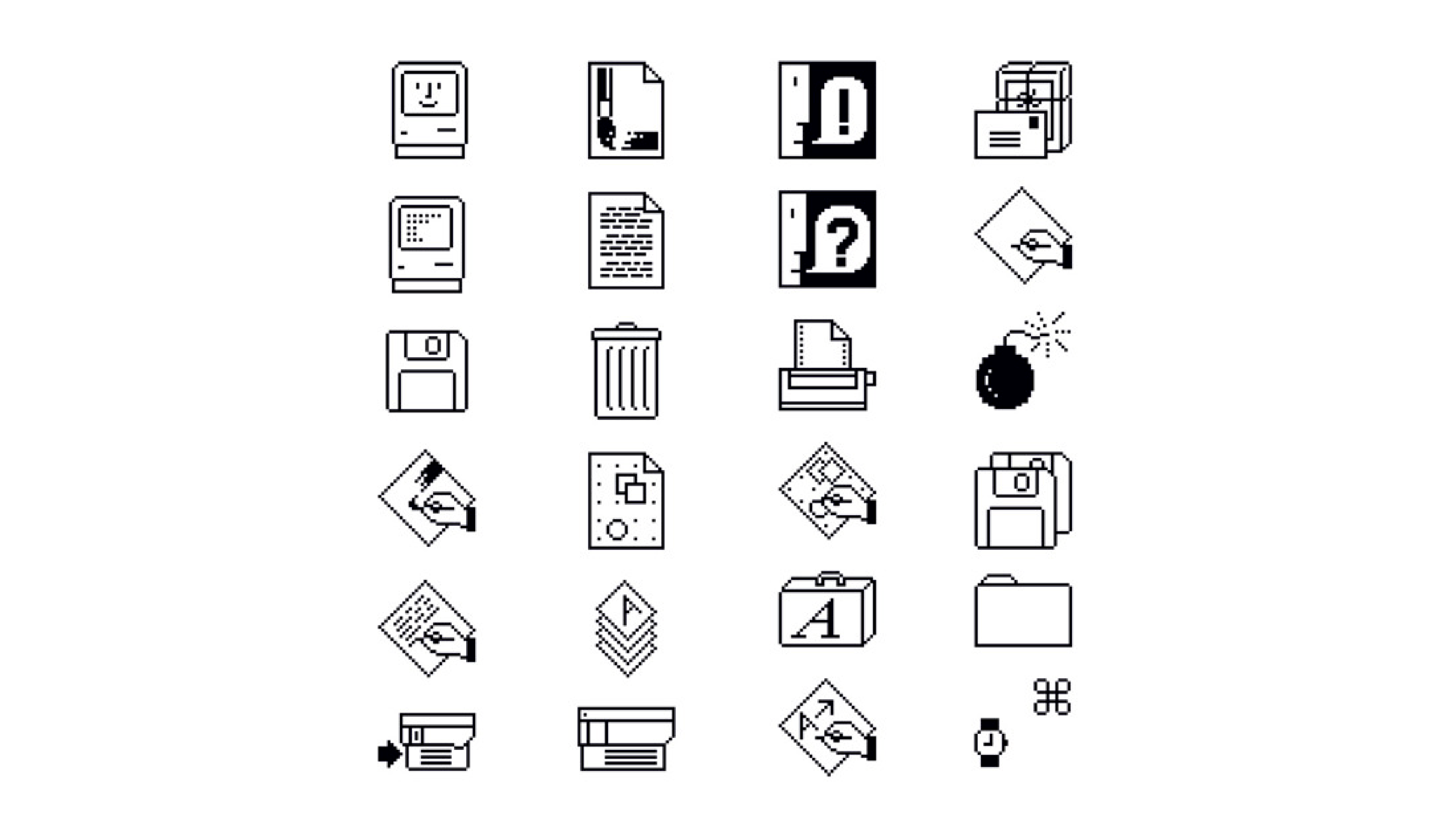 29 – Alex Center
The mind behind several ad campaigns for Coca-Cola, Vitamin Water, and Smartwater. He eventually founded his own design company, CENTER, which focuses on packaging design.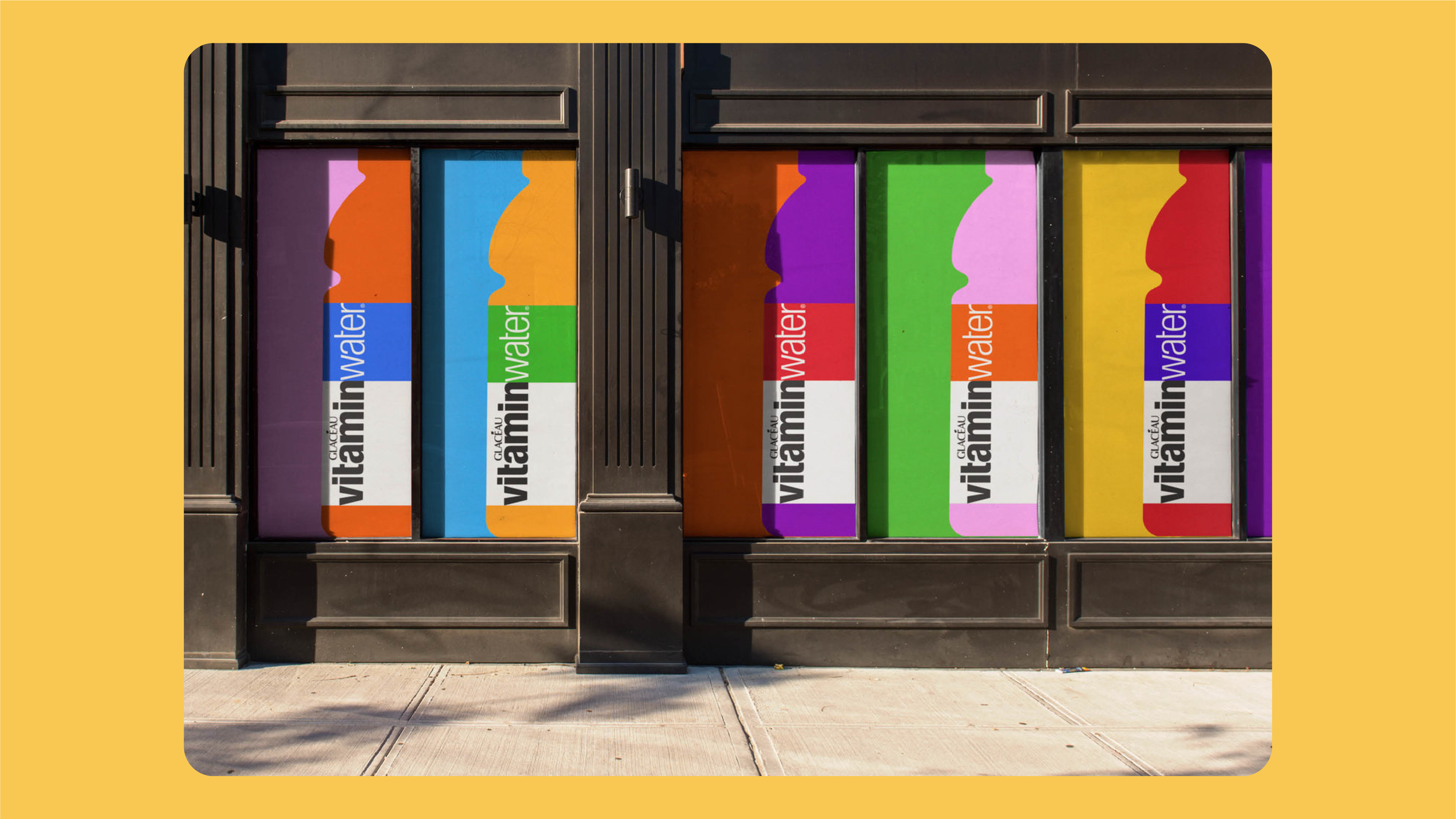 30 – Carolyn Davidson
When the founder of Nike approached Davidson, he asked for a logo that could represent movement. The result was the ever-memorable and iconic Nike checkmark, for which she was paid $35. After Nike went public, she was compensated for the difference in 500 shares of stock.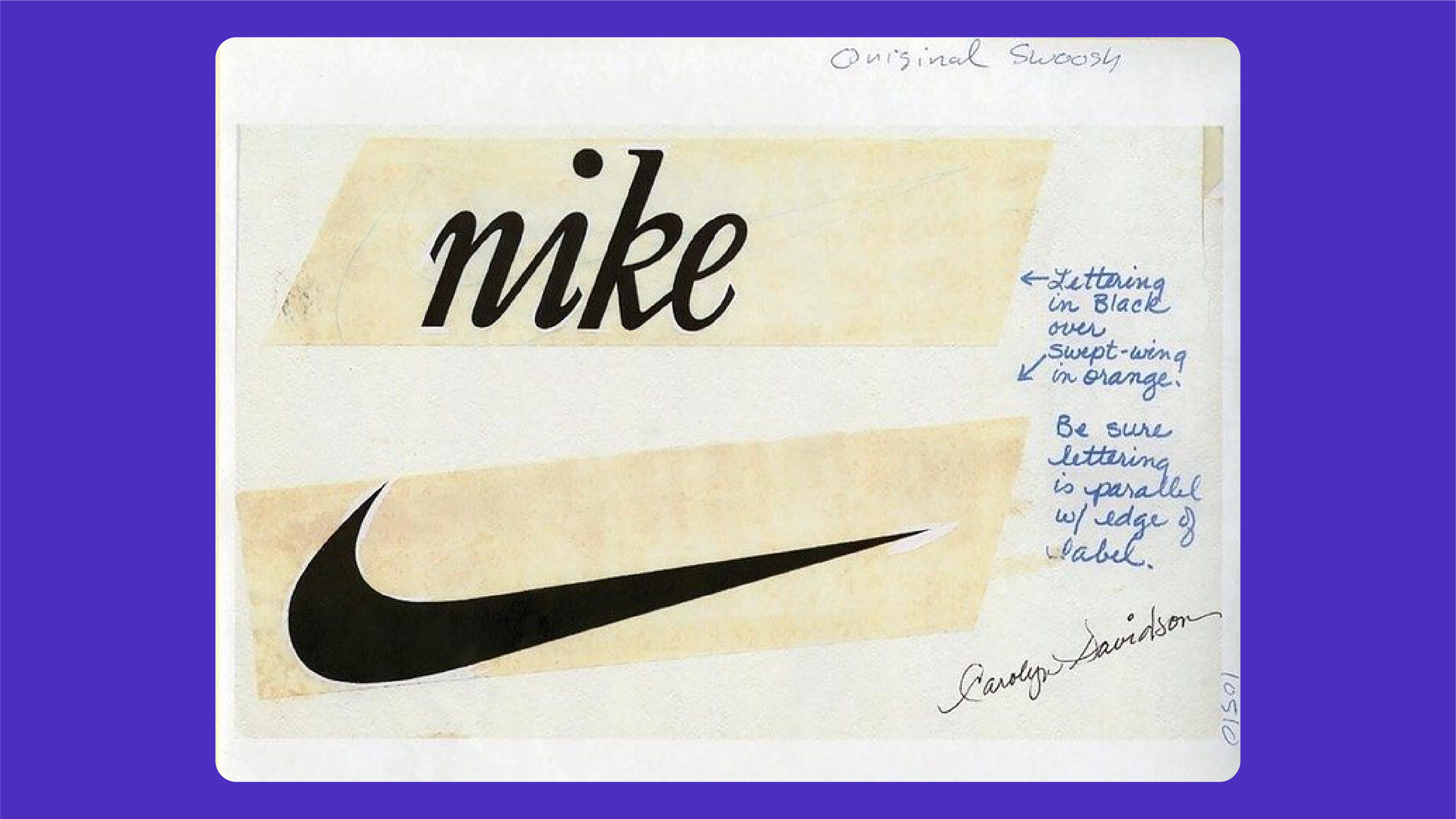 31 – George Lois
Over his 10 years at Esquire magazine, George Lois challenged the status quo with his memorable, and occasionally controversial, magazine covers. His 1968 Muhammad Ali cover, for example, depicted the boxer with arrows through him to evoke themes of martyrdom for his identity and beliefs.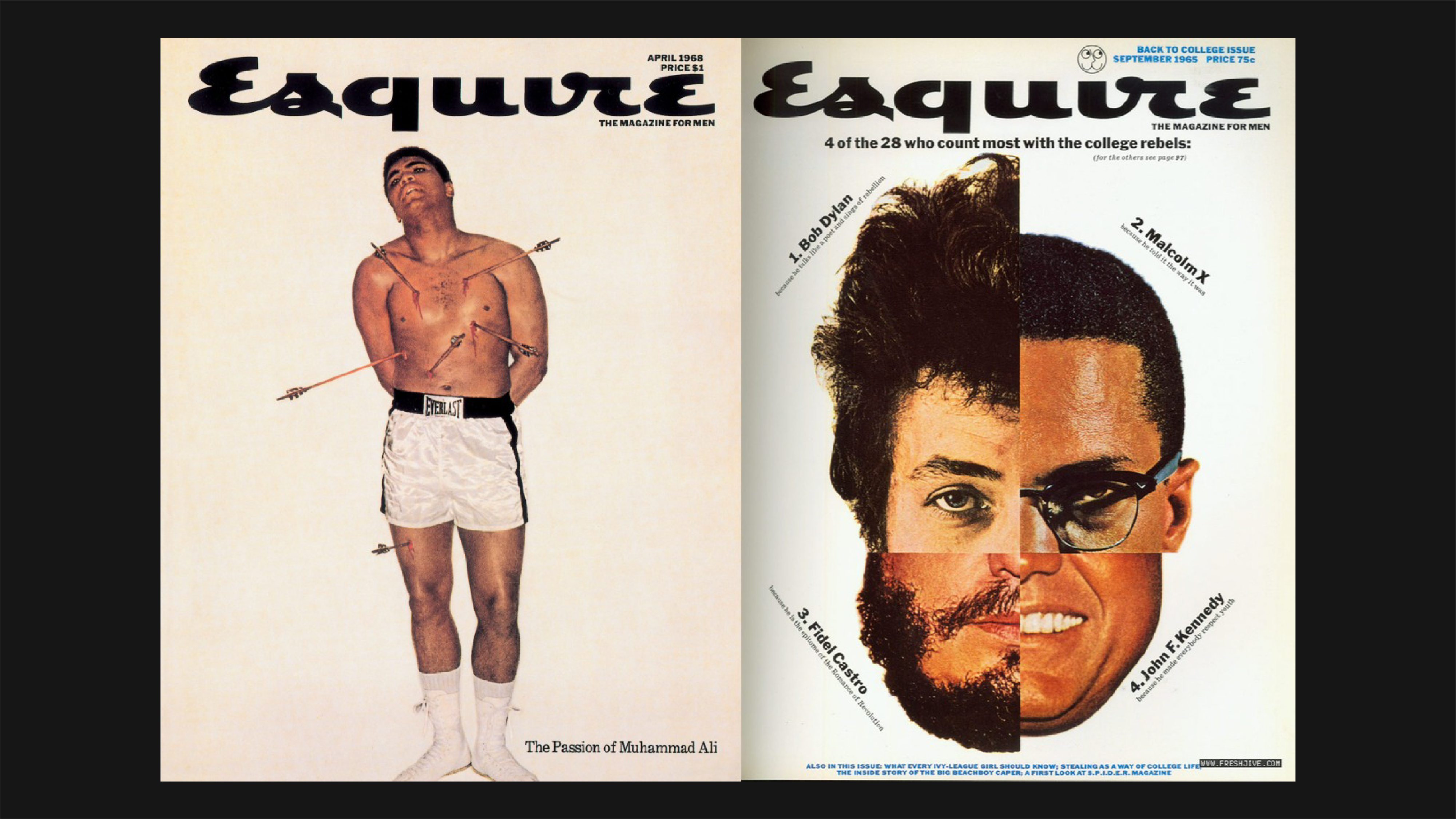 32 – Jonathan Barnbrook
Barnbrook designed influential and contemporary typefaces such as Bastard and Tourette. Later on, he became David Bowie's go-to designer in his later career, designing album covers for Heather, The Next Day, and Black Star.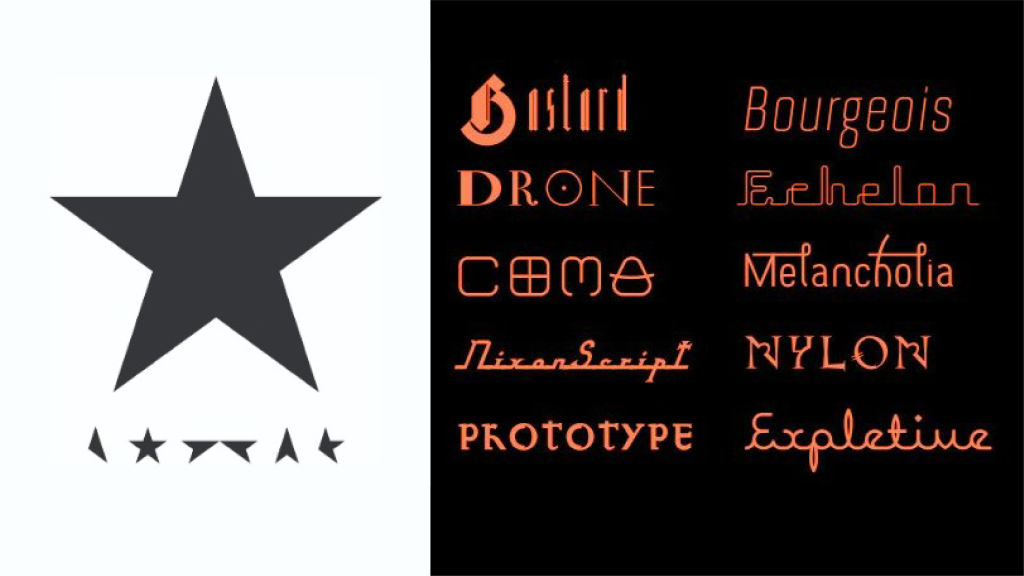 33 – Lauren Hom
Creating work for Google and Starbucks, Lauren Hom's career in graphic design was initially unplanned, but her whimsical and intricate typography gave her work a shareable quality that brands strive for.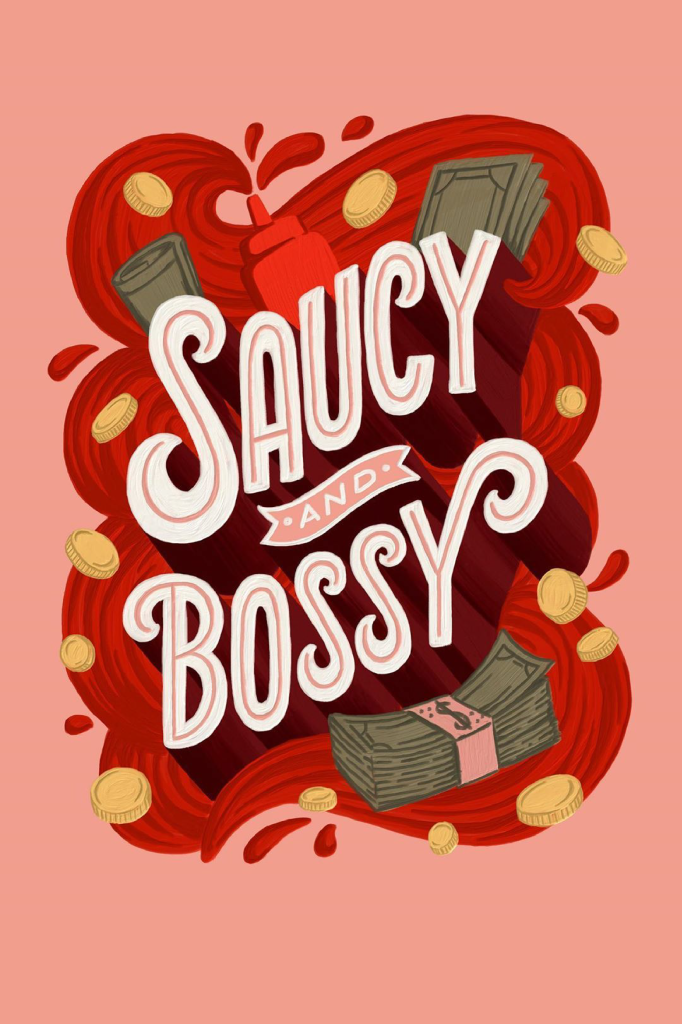 34 – Leta Sobierajski
This designer is an eclectic in every sense of the word. Working with photography, art, graphic design, and fashion and working across disciplines, her quirky and colorful style has been useful for her wide range of clients, including Tate Britain and Gucci.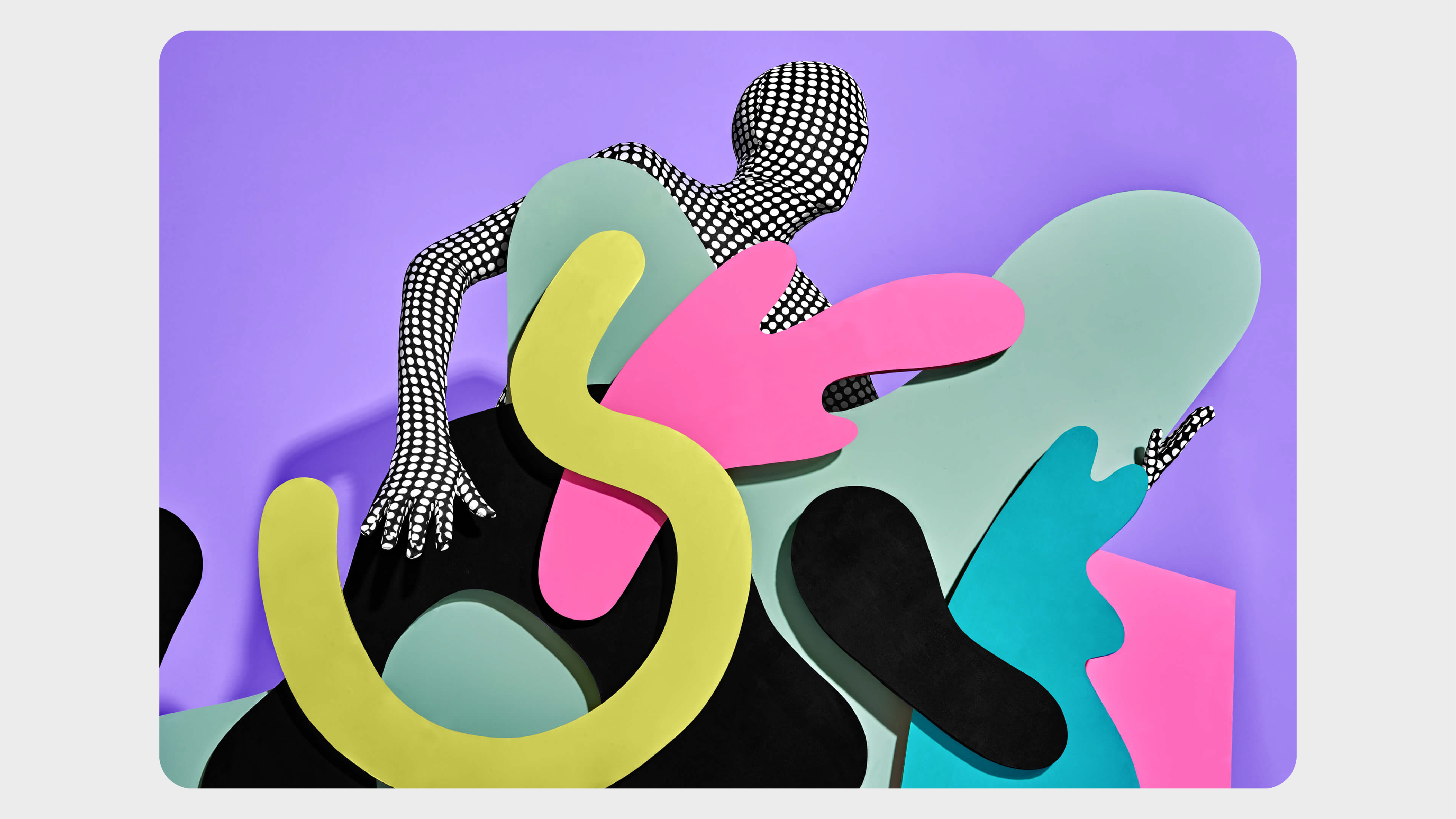 35 – Lindon Leader
His FedEx logo solidified him as a leader in graphic design, his subtlety and cleverness made the logo the icon that it is. Alongside FedEx, he also designed assets for Hawaiian Airlines, DoubleTree Hotels, and CIGNA.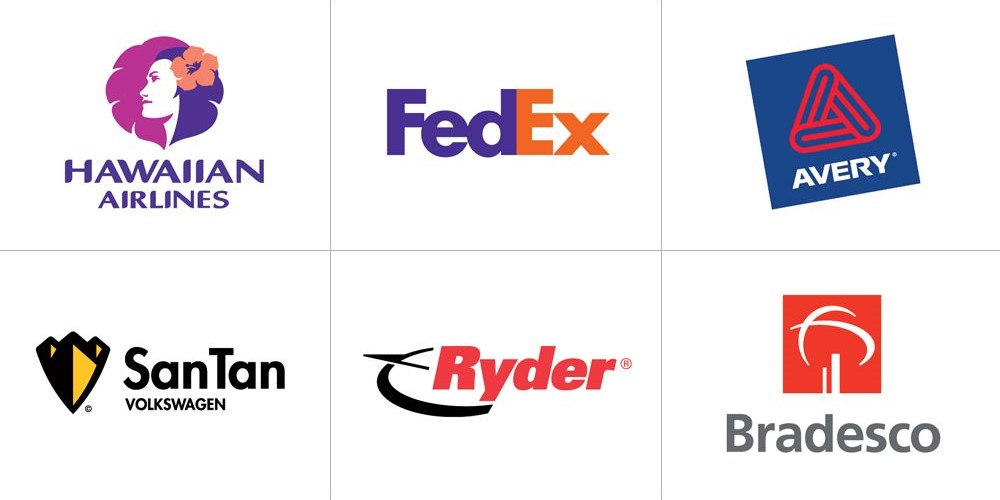 36 – Luke Choice
Hailing from Australia, Choice borrows from comic books and cartoons to create art that tells effective stories through visual design. His dreamy and colorful style can be seen in his work for Samsung and Adobe Max.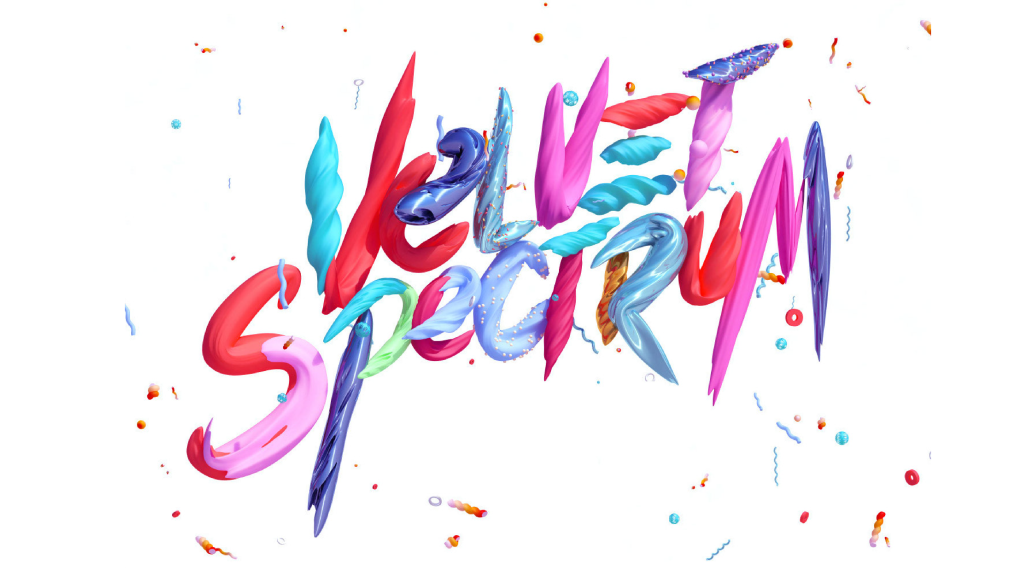 37 – Abram Games
Games was a WWII artist who created hundreds of political poster designs. Following his motto of "maximum meaning, maximum means," his style is simple and direct to highlight core messages.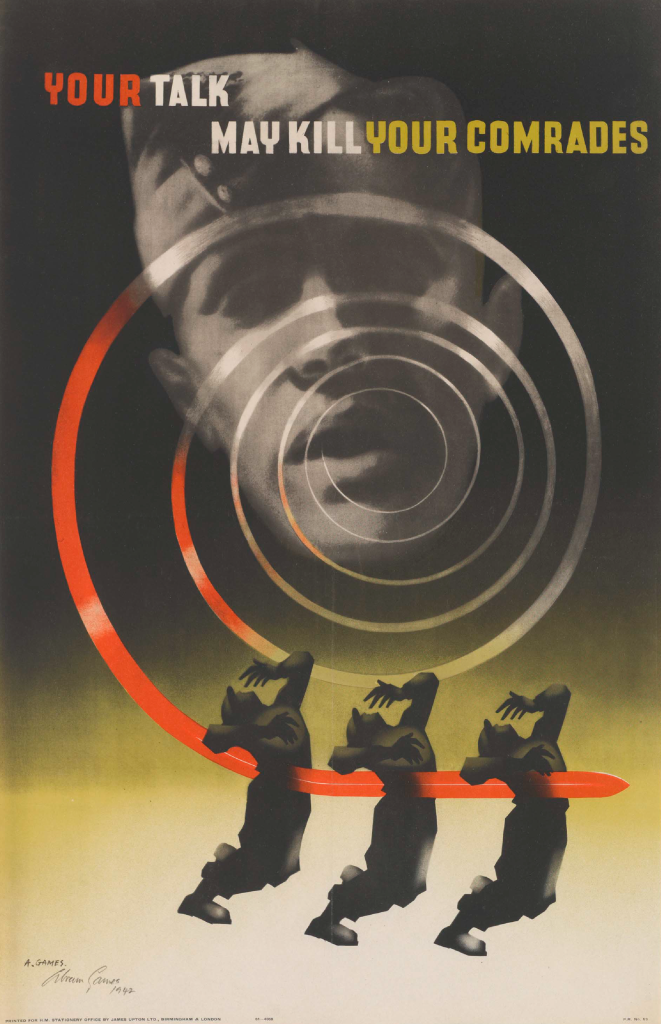 38 – Alexey Brodovich
His interdisciplinary and experimental approach to design during his term as an art director at Harper's Bazaar made him an instrumental graphic designer. Constantly playing with trends, his modern and stylish taste informed his work in textiles, posters, magazine layouts, illustrations, and more.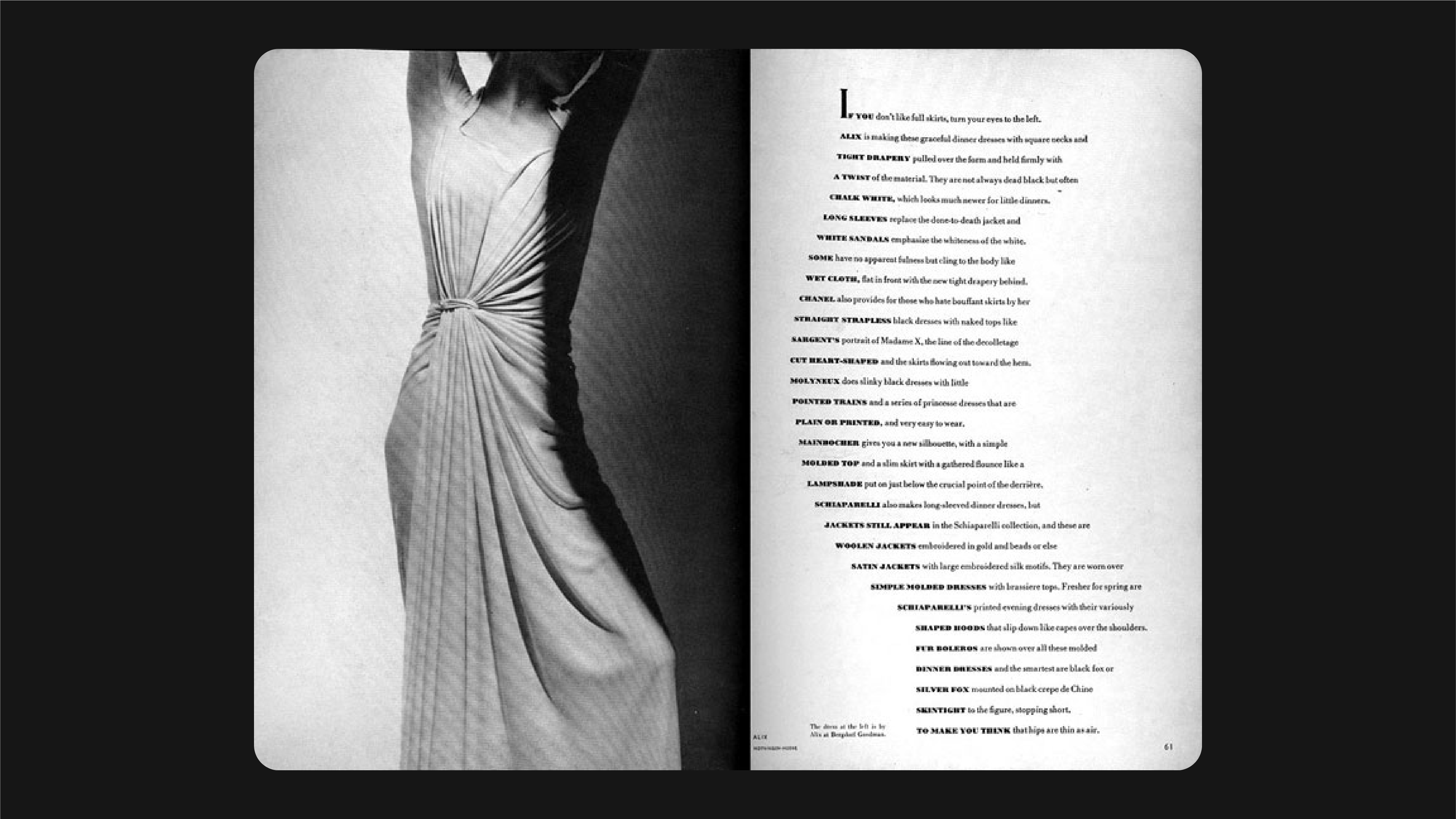 39 – Alvin Lustig
Lustig's approach suggested that instead of representing the content of the book, a cover should convey the tone and style. This approach to book cover design was an original method that has now become standard practice.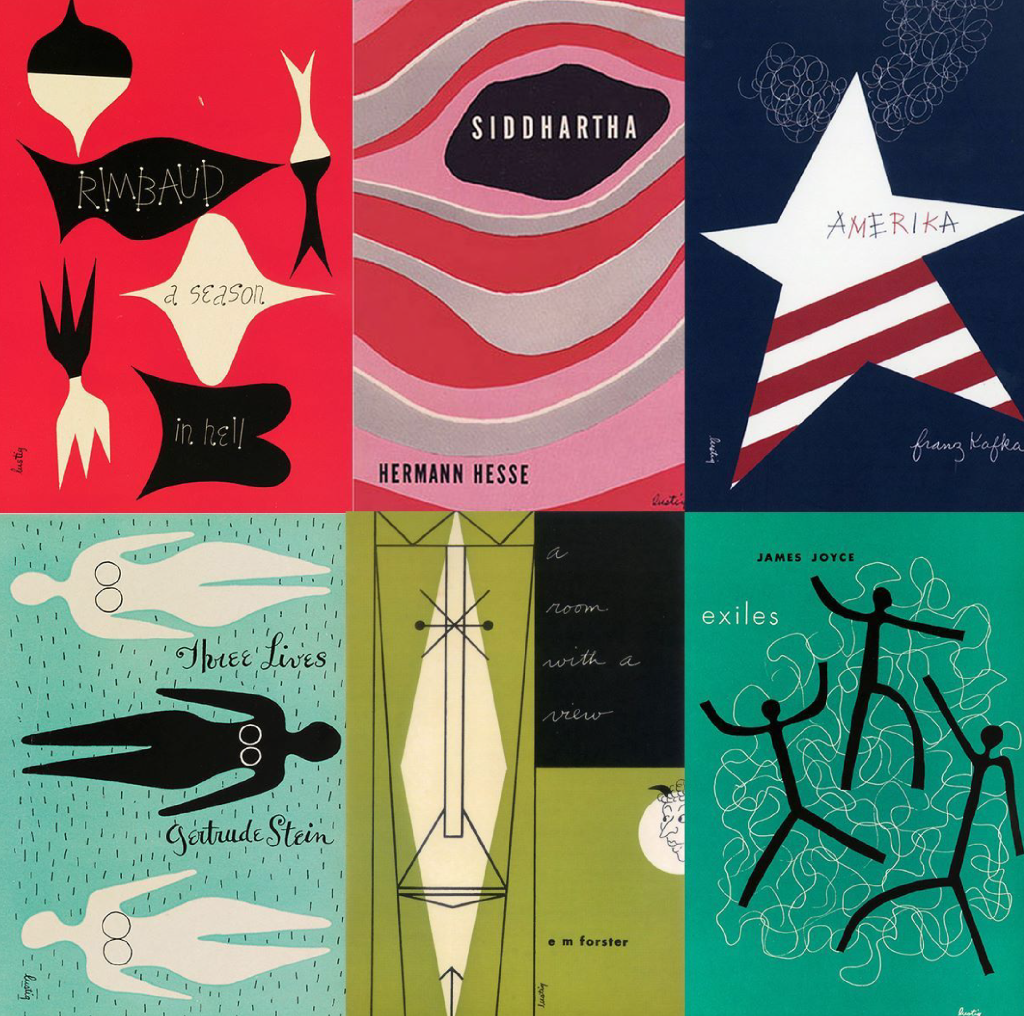 40 – Armin Hofman
A pioneer in Swiss design, Hofman's clean and powerful designs represent the Swiss movement's core ideals. He aimed for effective design with a meaningful purpose to create something timeless.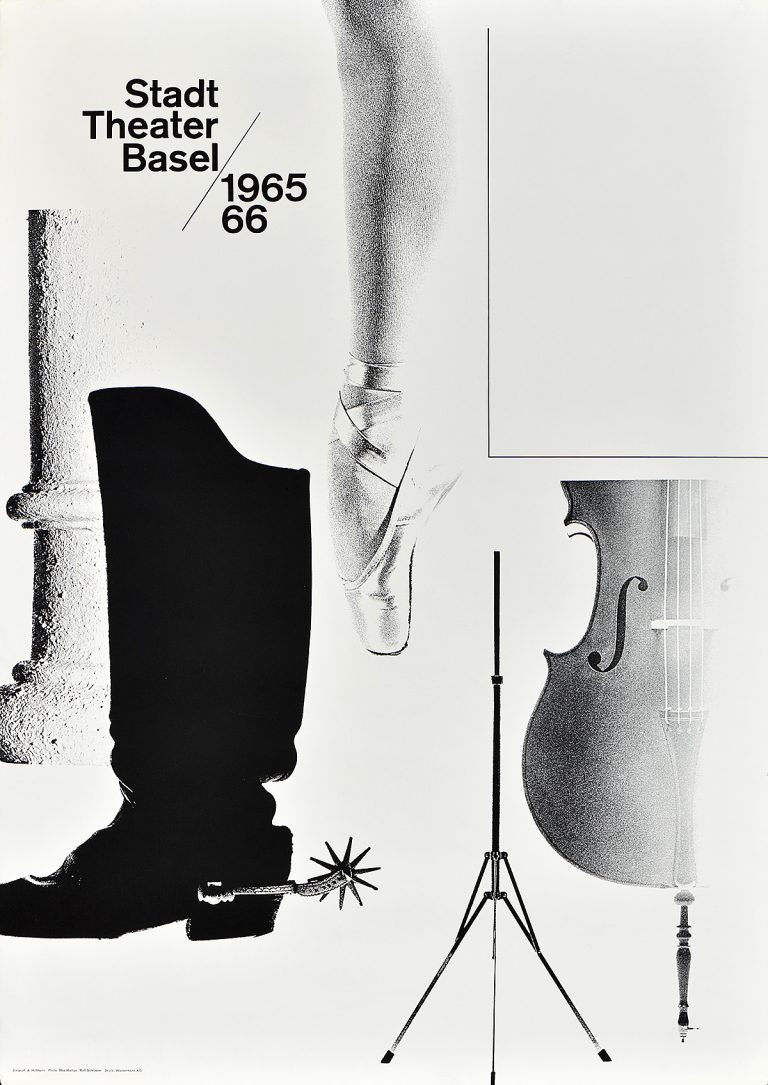 41 – Cipe Pineles
Cipe Pineles' career is full of firsts: she was the first female designer member of the Art Director's Club in New York, the first female art director for a magazine, and the first designer to hire fine artists to create mass-market covers. Her work is featured across diverse magazines, including Vogue, Seventeen, and Glamour.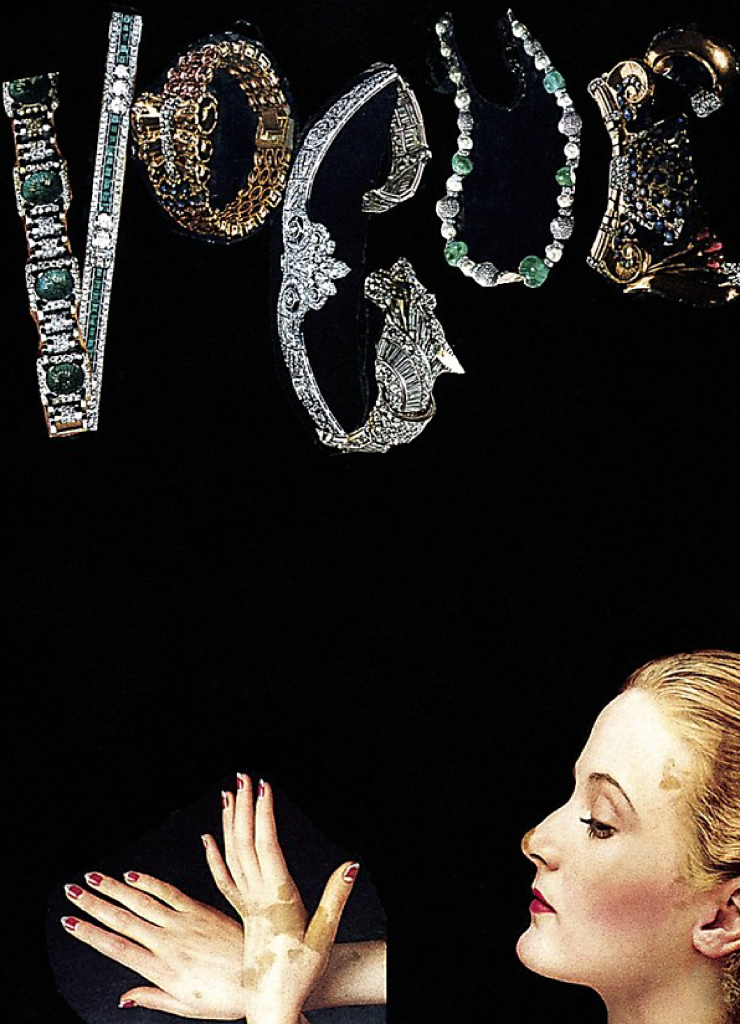 42 – Claude Garamond
You might recognize the name Garamond from the font. Born in 1505, he was the first person to specialize in type design, paving the initial road to type design and graphic design as a whole. In addition to Garamond, he also created the fonts Sabon and Granjon.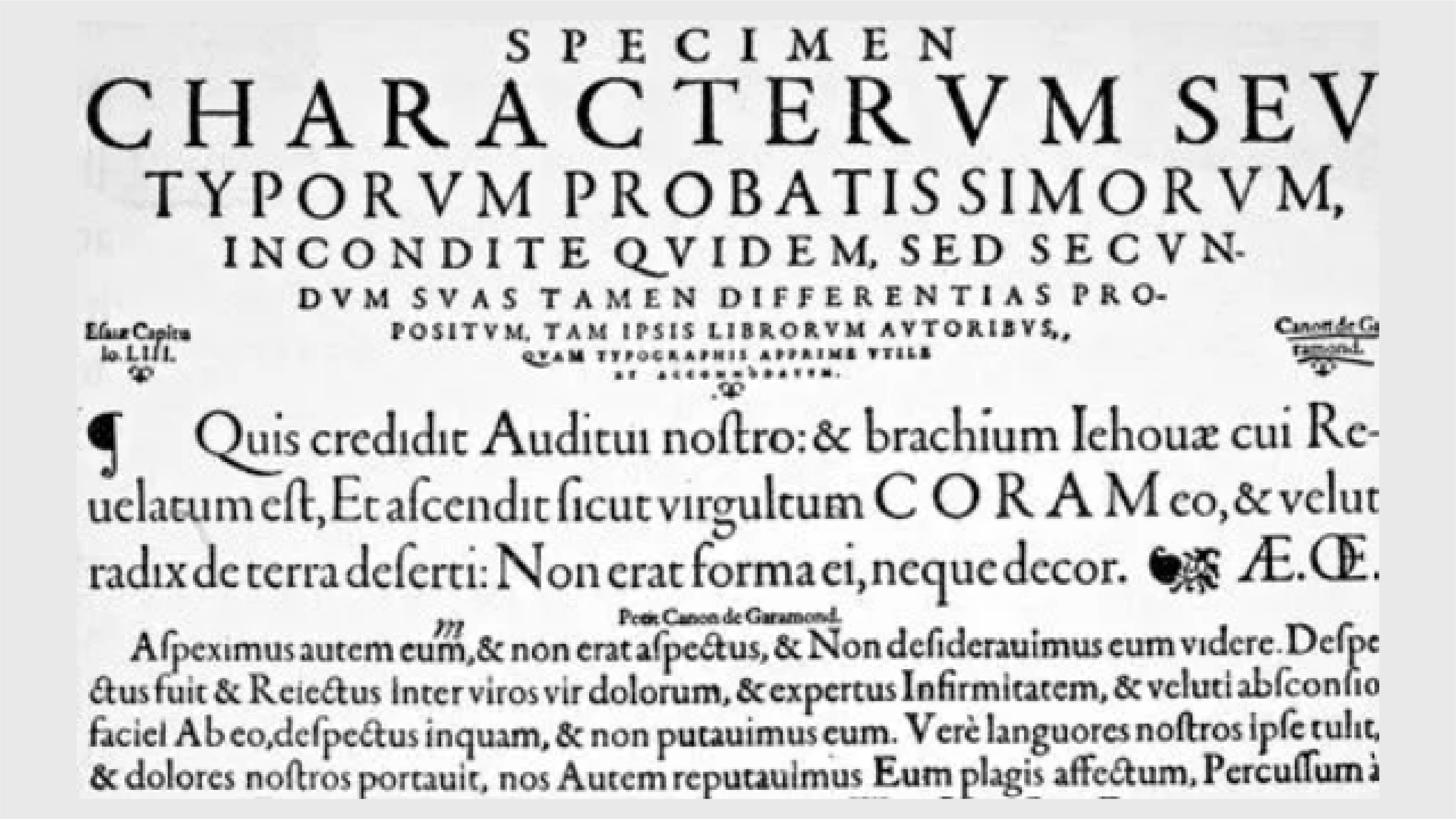 43 – El Lissitzky
Lissitzky's strong visual language in Russian propaganda posters used stylized shapes and bold colors. A pioneer of the Bauhaus movement, his work influenced the next generation of contemporary graphic designers.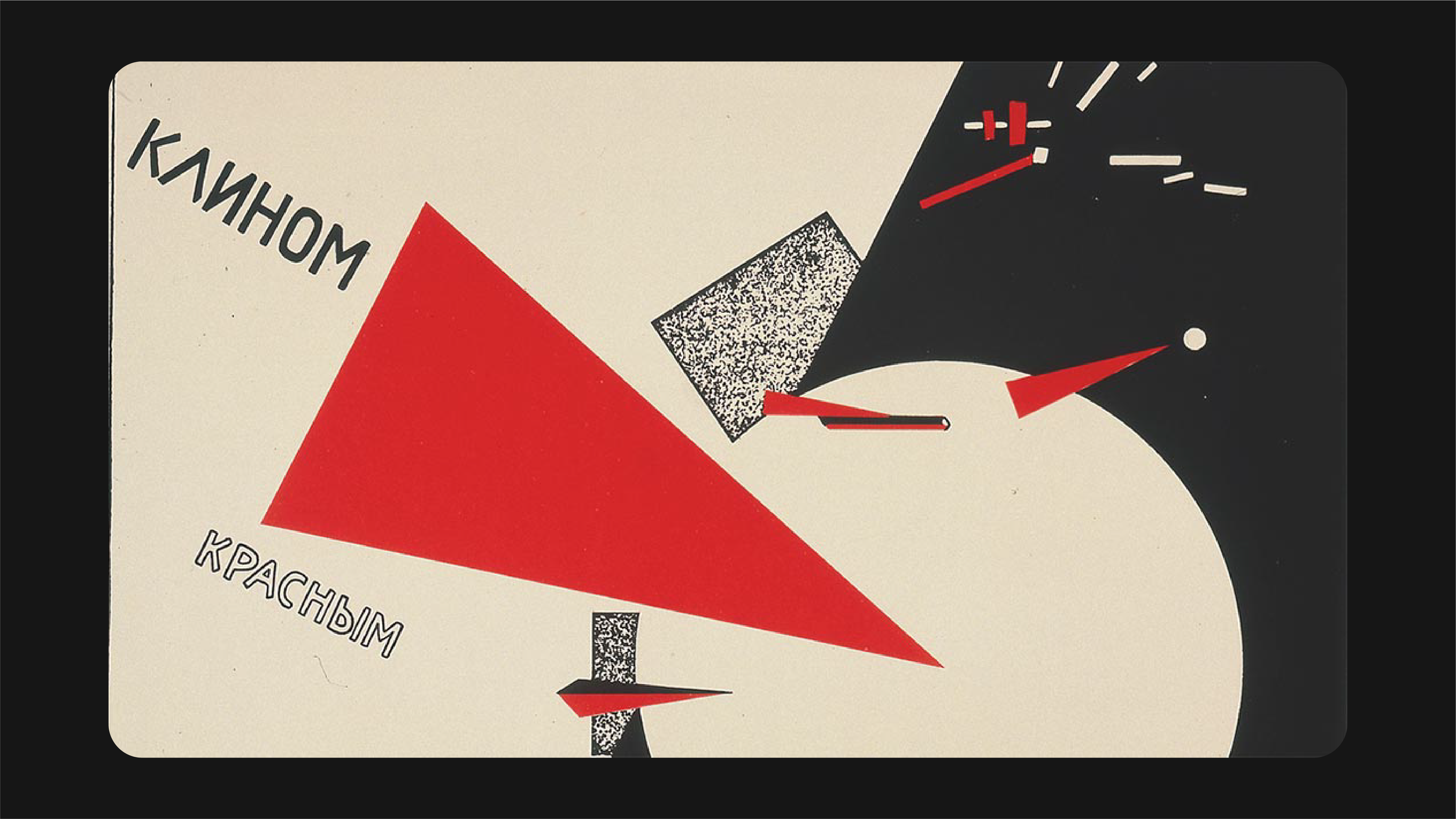 44 – Erik Nitsche
Throughout his 60-year-long career in design, he added his modernist touch to everything he worked on. His emphasis on design being a tool extended beyond the commercial meaning to include an industrial one.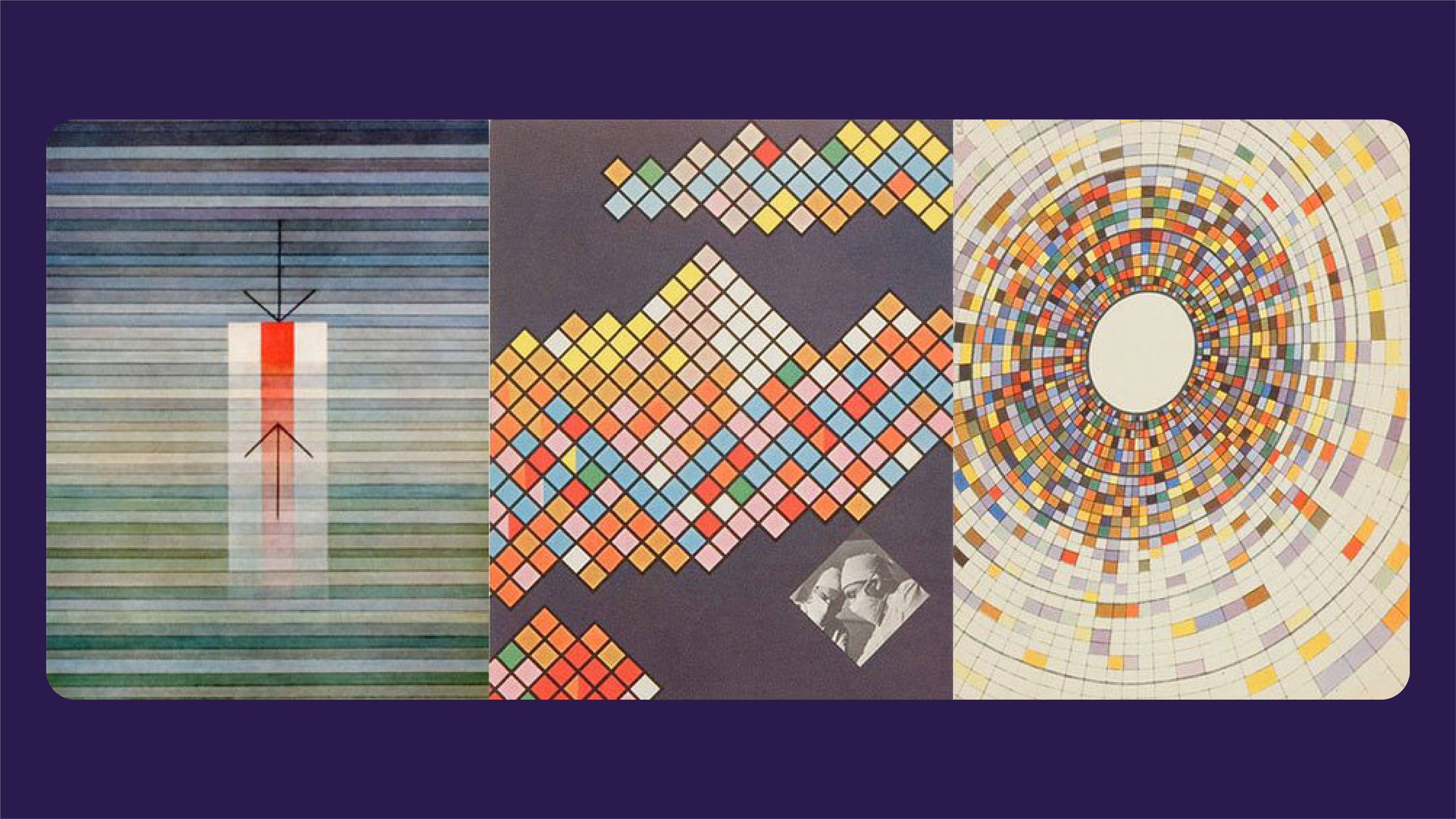 45 – Hermann Zapf
Hermann Zapf pioneered the move from press printing to computerized typography. And in addition to creating a typesetting program that offered a blueprint for many current softwares, he also created many typefaces such as Palatino, Optima, and Zapf Dingbats.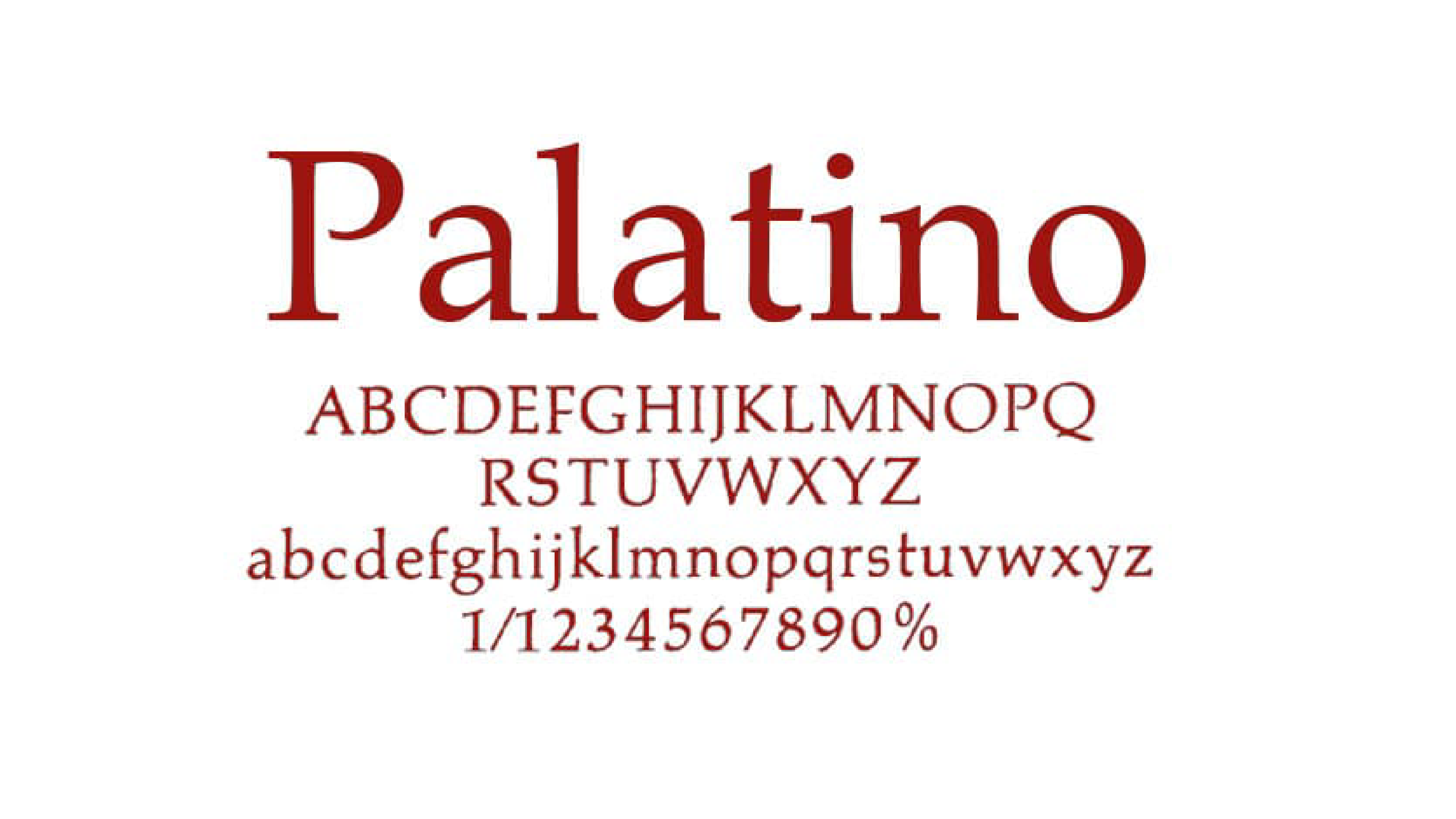 46 – Jacqueline Casey
Casey's work introduced Swiss typography and design to the United States, a marriage of modes that shaped contemporary design. Her work featured Swiss-inspired cleanness with poignant messages.
47 – John Maeda
Maeda pushed boundaries in every medium he worked in, including digital and analog mediums. His exploratory use of computerized media helped develop motion graphics as we know them today.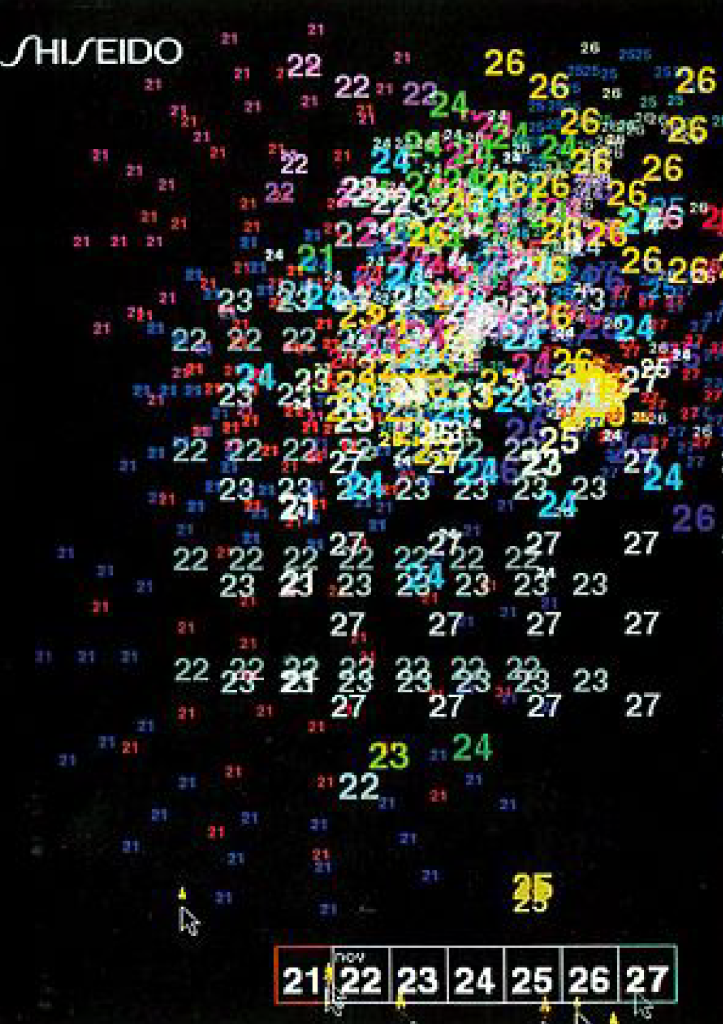 48 – Josef Muller-Brockmann
Another proponent of the Swiss movement, Muller-Brockmann's work emphasized what he called "radical minimalism," which used geometric shapes and clean fonts with touches of bold color. His legacy in the Swiss movement lies in his use of grid systems, a widely useful tool for designers today.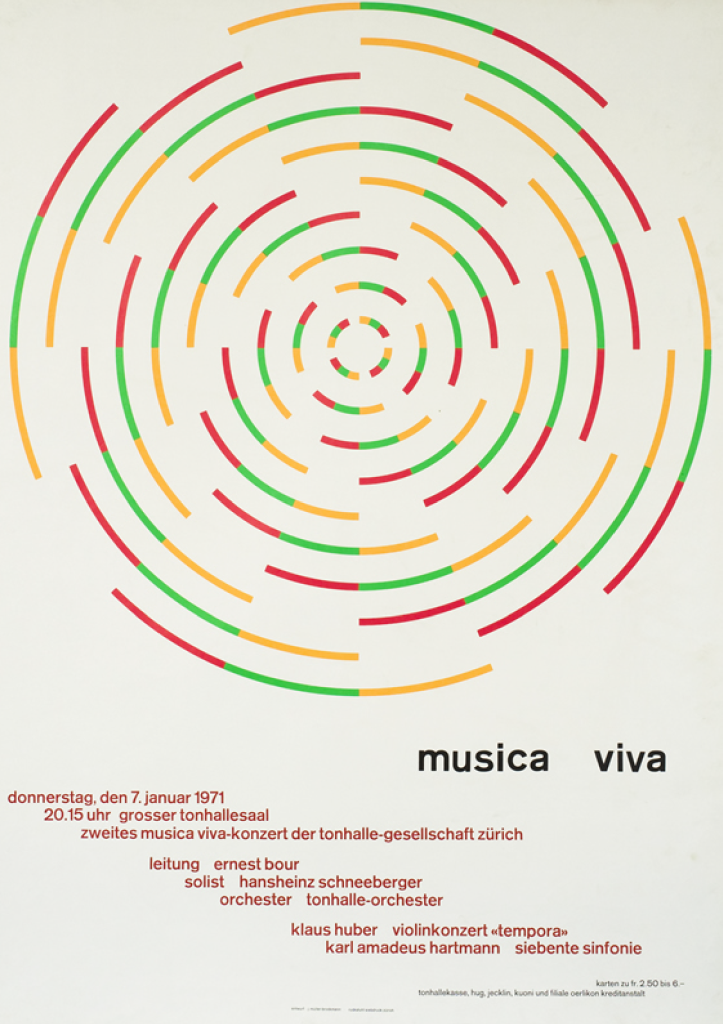 49 – Ladislav Sutnar
Specializing in information design, Sutnar used design to make sense out of nonsense. To aid his aim of creating clarity, he used a notable technique of dialing back the color and type palettes.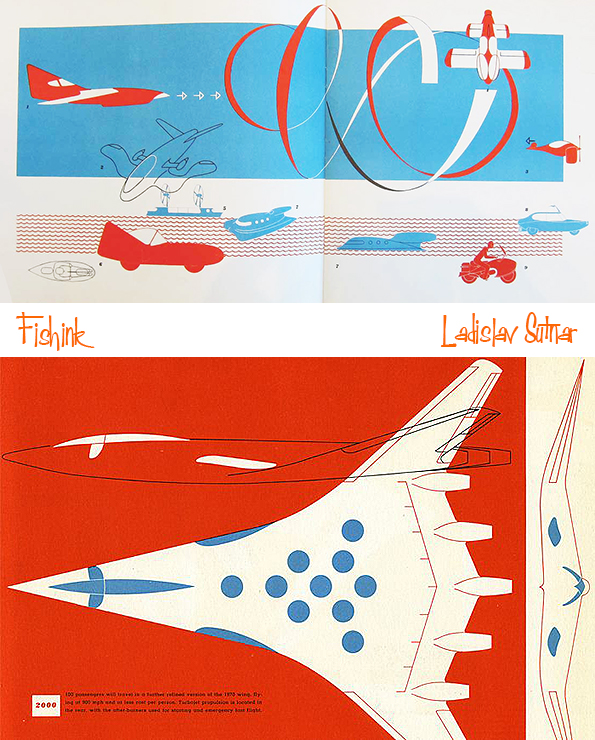 50 – Lester Beall
Beall is remembered for his transformative attitude toward graphic design; he treated designers as problem solvers with the potential to add value to the marketing world. His avant-garde and uplifting work set a standard for designers to imagine timeless pieces.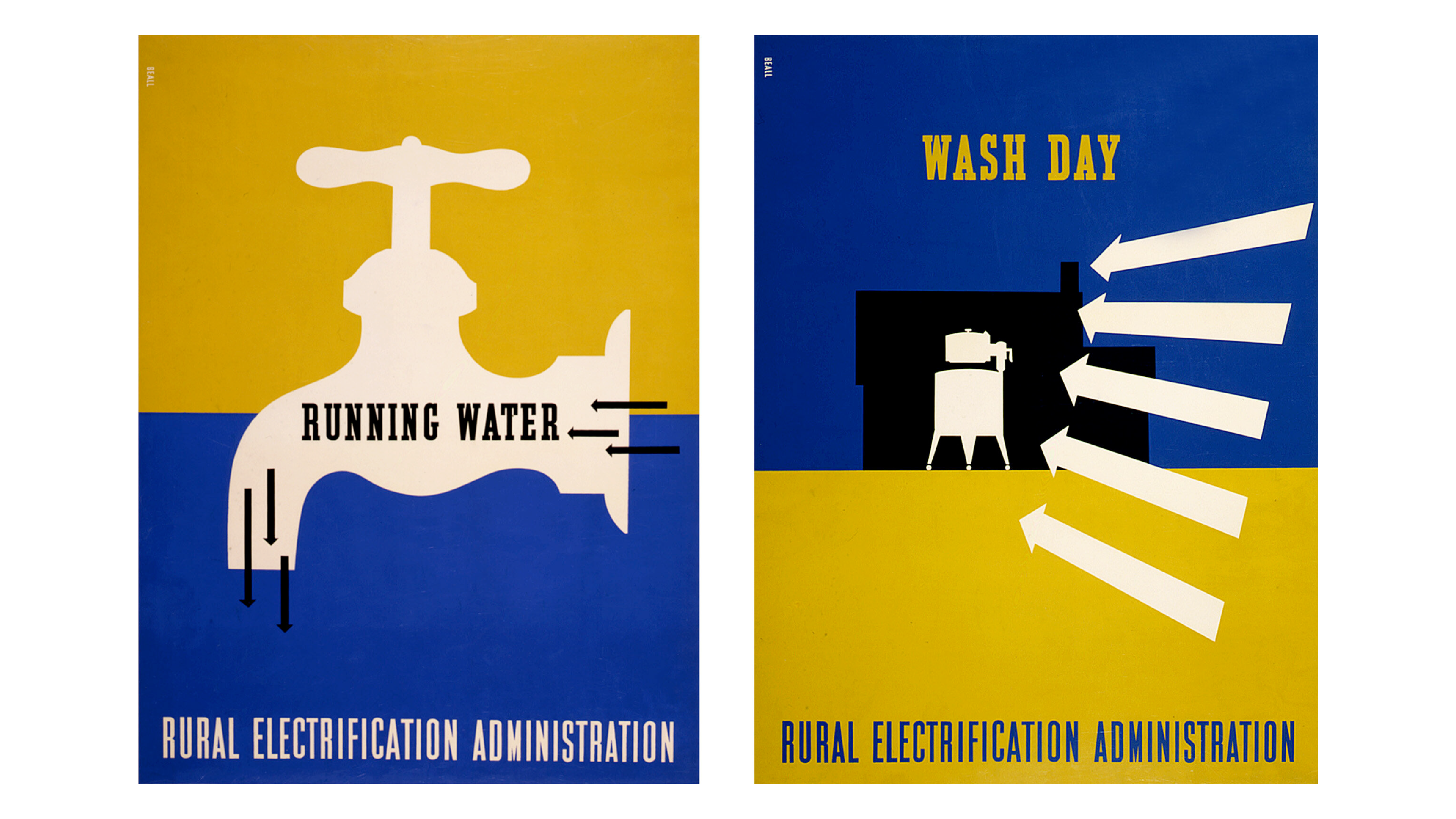 51 – Lucian Bernhard
In the era of art nouveau, Bernhard embraced his own version of minimalism. As an art director for advertisements, he used flat colors and no slogans, relying instead on a plain illustration and a logo for a clean, dialed-back look.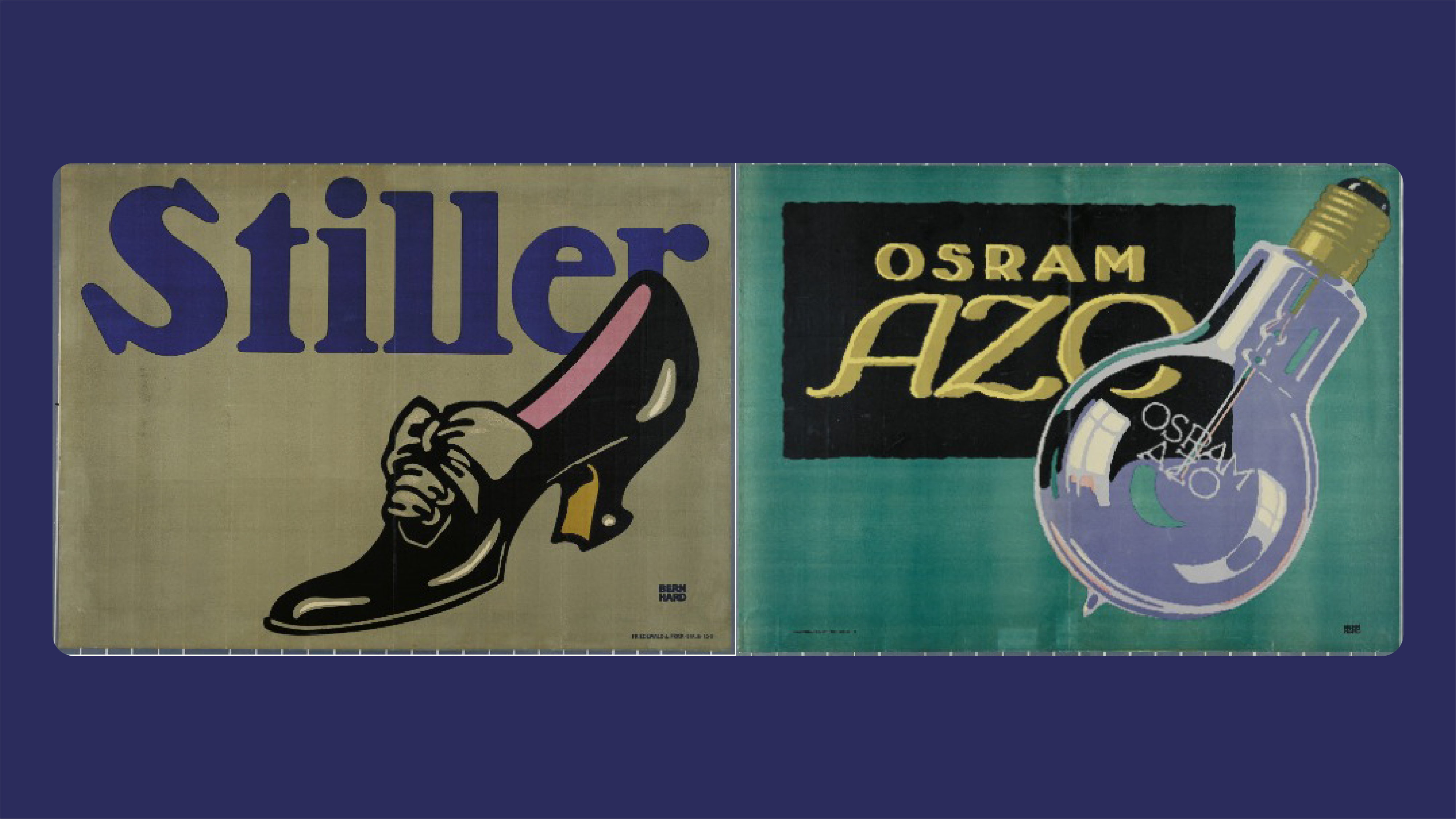 52 – Muriel Cooper
Cooper was a graphic designer who started using computers in her work before they were commonplace. Her use of movement, visual depth, and 3D shapes was groundbreaking and pioneered the development of computerized graphic design.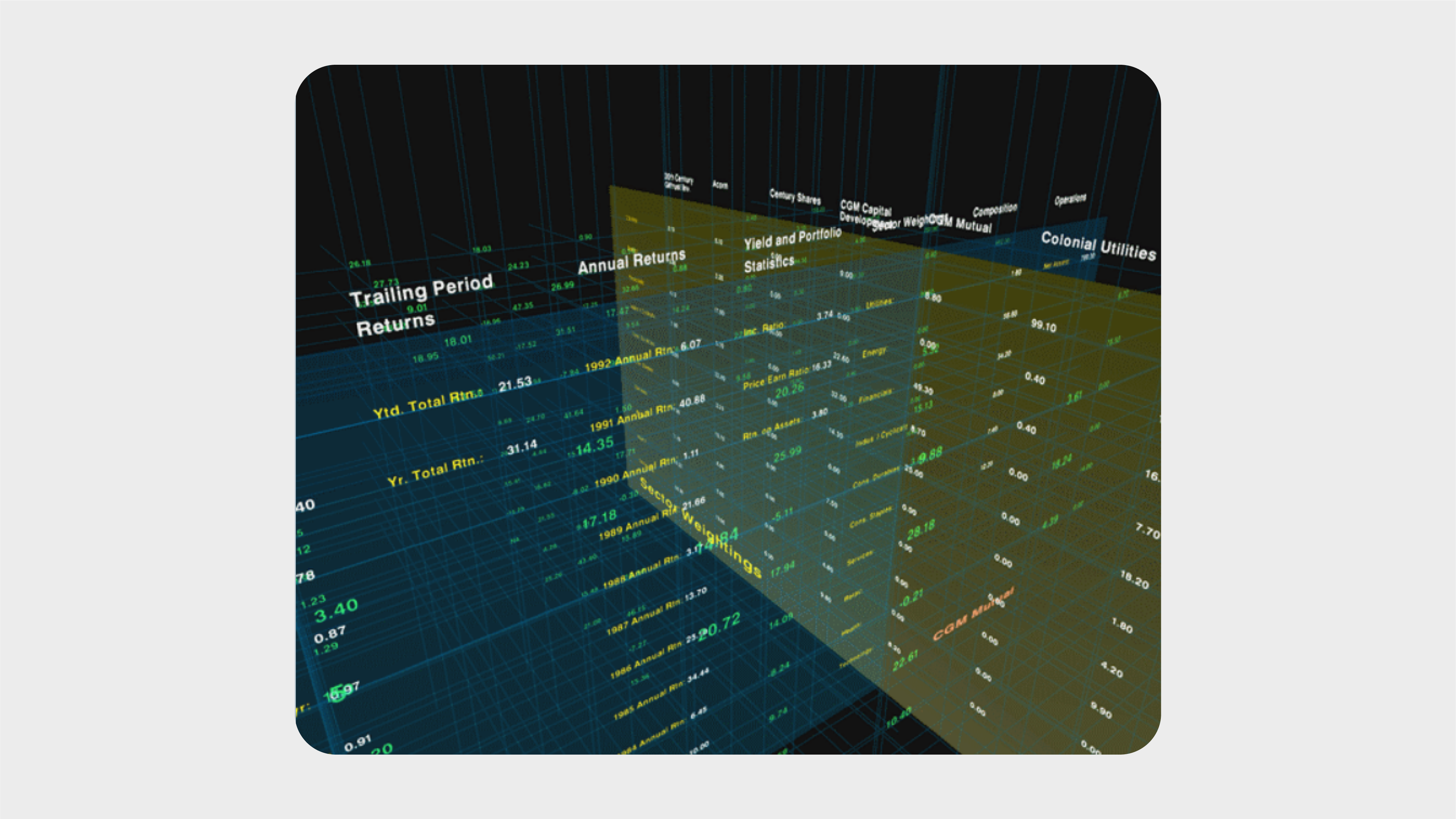 53 – Seymour Chwast
Contrary to the Swiss movement, Chwast's expressive style involved fusing design and illustration in original, playful ways. His novel approach was able to repurpose past design trends into fresh and interesting new iterations.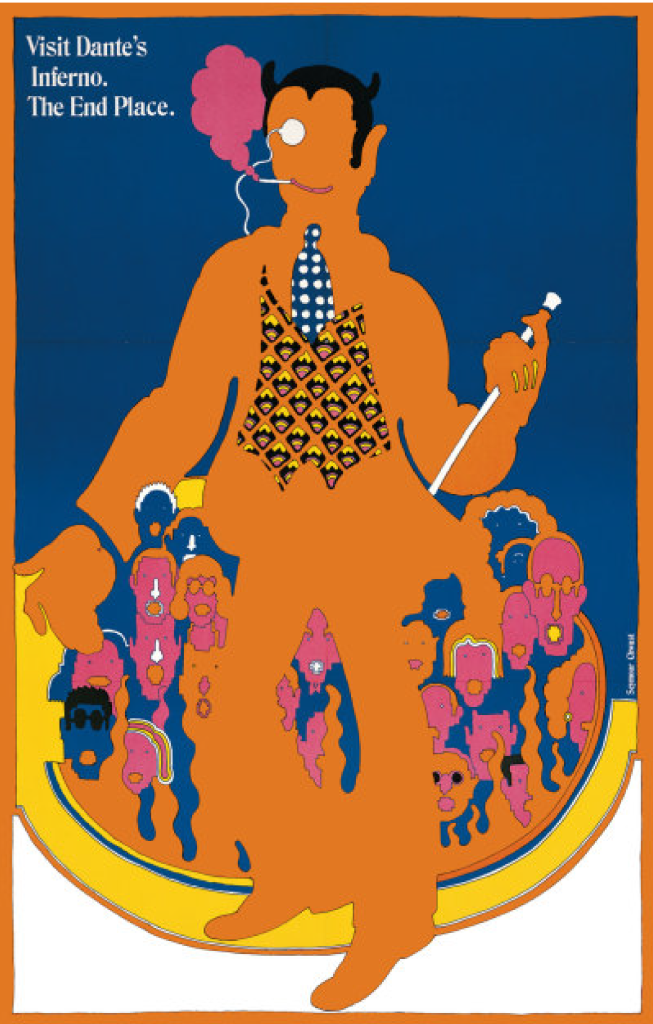 54 – William Golden
Golden was a pioneer in the post-WWII era who was to mold the field of graphic design. His spirited designs pushed design into new territory. His work helped define what graphic design is as a field and emphasized differentiating between artists and graphic designers.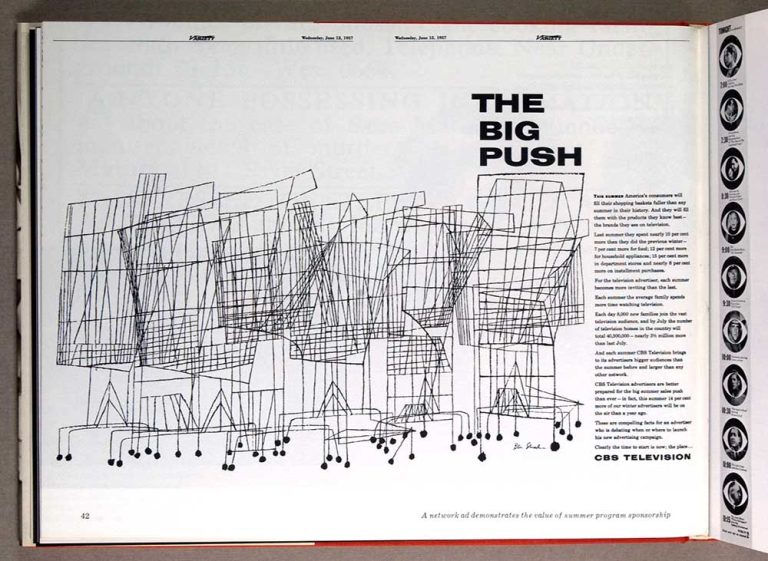 Dozens of designers with unique visions have added to graphic design as a field and bettered it as a craft, so you can see how graphic design became the ever-expanding field we now know it to be. It is forever changing and evolving thanks to the fearless experimentation and relentless creativity of different designers. Overlapping personalities and clashing ideas have granted endless possibilities for the imagination to wander.
Sources: