Work hard on clarity of thought and clarity in your presentation will follow.
A PowerPoint presentation is an essential part of today's business world. In fact, a professionally prepared presentation is the first step to a successful deal – or a promotion. It is one of the most effective ways to convey your ideas and persuade people to get on your side. This blog is to show you how you can make unique and exciting presentations that will leave your audience impressed.
When your PowerPoint slides look professional, you communicate to your audience that you are a professional. You can either customize a PowerPoint template or create and customize your own slides – either way, a professional presentation will leave a lasting impression and will win your audience's trust.
Decide on Your Purpose
The golden rule we follow at Prezlab when it comes to presentation design is that before we begin creating a presentation, we work with the client to boil the presentation topic down to a one-sentence summary. If we cannot describe the presentation in one sentence, we are simply not ready to create it. Among other things, a one-sentence summary clarifies the scope of a presentation, keeping it focused on its most important ideas.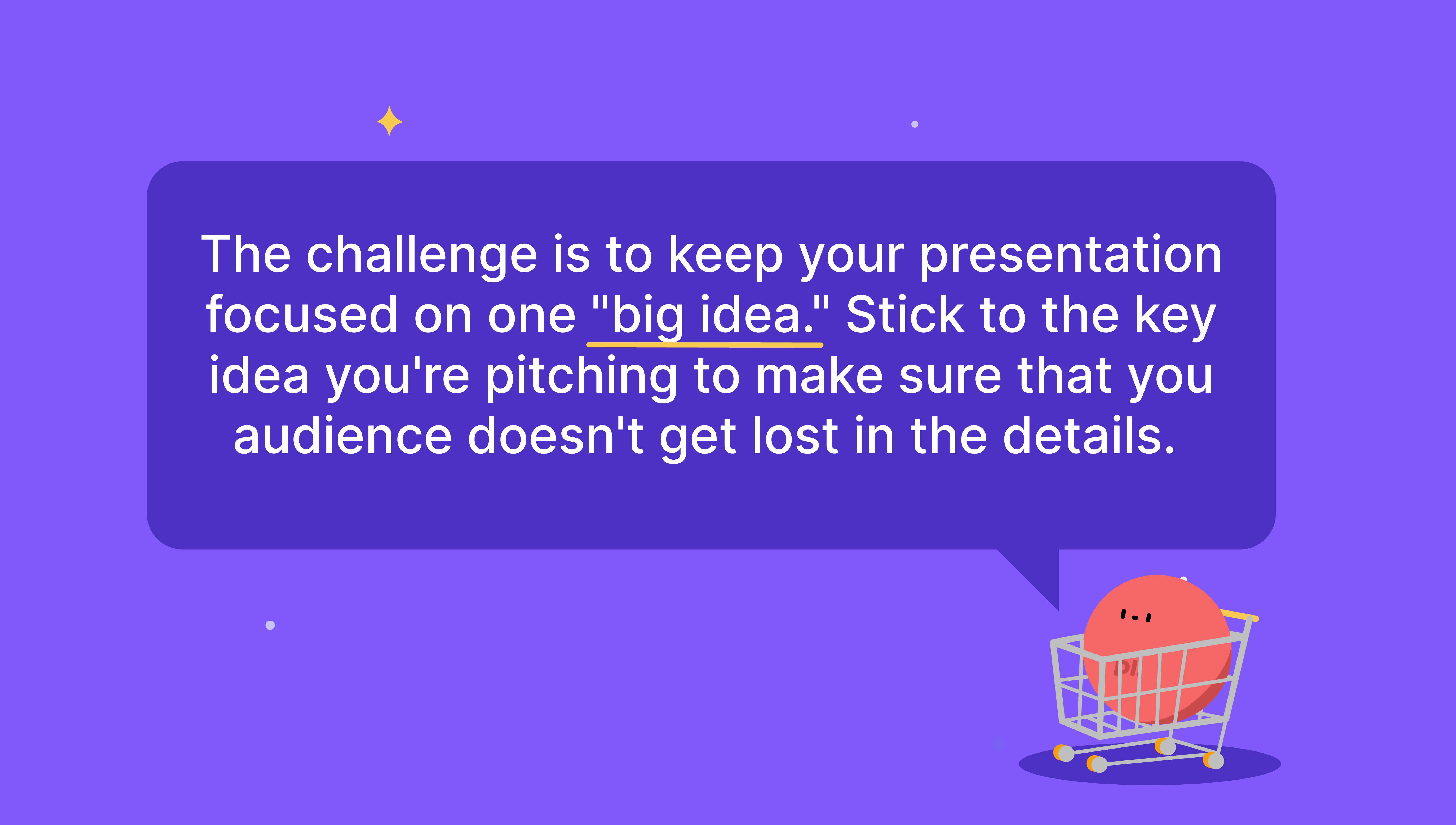 To effectively organize your presentation, our experts at Prezlab recommend asking yourself this question: "If the audience only remembers three things about my talk, what do I want those three takeaways to be?" The idea is to support your main message (the one-sentence summary) with these three main points, which will be the focus of your presentation. This gives your presentation a pinpointed core message and three supporting messages that drive the main point home. Everything else in the presentation should be in support of the 3 key takeaways – these could be stats, facts, data, etc.
Support Your Ideas
Once you've outlined your one-sentence summary and three pillars, start developing your supporting content to provide examples that back your points. The purpose of the supporting content is to explain and expand on your reasoning and present facts that support your ideas. Use the best statistics that back up your points, but don't overdo the statistical information. Keep it lean and only include the best possible stats, facts, and figures. Less is more when it comes to creating impact and if you go overboard with this, you risk creating data blindness.
Have a Story to Tell
And last but not least, tell a story that's relevant to your presentation that also evokes an emotional response. Stories resonate with the human brain very differently than just stats and numbers. Stories cut deeper and call forth emotions which makes the presentation memorable and enjoyable.
Top it all off with a clear call to action. Ask yourself: "What action do I wish for the audience to take afterward?" Try to keep it as concrete, practical, and actionable as possible.
When you hire a presentation design agency like Prezlab, we will take things a notch further and use storyboards and mood boards to structure presentations effectively and keep the styling and aesthetics consistent.
If you have found value in this blog post and are interested in learning more about how Prezlab does presentations for its clients then you might also like our blog A perfect presentation. Every time and Effective remedies to dull and boring presentations.
If you would like to get a professional story-oriented presentation design that incorporates all of these ideas done for you then reach out to us here.